Russian combat micro-robots and miniature UAVs of the new generation (no more than a few dozen centimeters in size) will be equipped with the domestic digital communications and video transmission system "Reset", the newspaper reports
News
.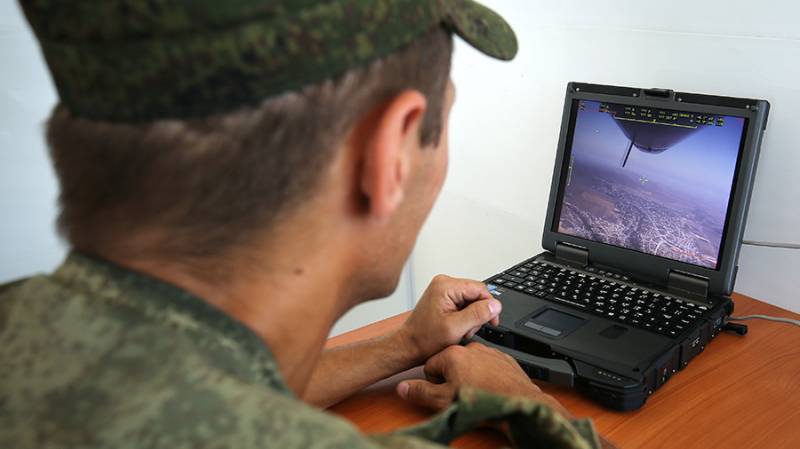 According to the newspaper, with a mass of all 30 g, it allows you not only to control the drone, but also to receive a protected video signal in high resolution at a distance of 1 km. The novelty has already been tested in Syria as part of the Scarab system.
The system "Reset" is recognized as suitable for equipping military miniature robotic systems, an experimental batch is already in production, the military department said.
"Reset" is a microcircuit weighing less than 30 g. At the same time, the product provides a fully-fledged, high-bandwidth radio channel. The drone operator receives a picture in real time in Full HD format. In the city, "Reset" provides transmission over a distance of 400 m. In the forest, this figure rises to 1 km, "the material says.
It is noted that the signal of the system can not be silenced by means of EW or hacked. A high level of security is achieved "thanks to a special mode of information transmission (the signal is encrypted using a frequency range change algorithm) and a change in the antenna pattern."
Creating a miniature secure channel for UAVs is a real engineering breakthrough. Now more and more small UAVs are being used in the troops. Cheapness makes it possible to use them in the lower tactical level, at the level of a platoon and company. But putting secure encryption on them was always a problem,
Anton Lavrov, an independent military expert, told the newspaper.
According to him, 30-gram communication device, which has a microprocessor that performs encryption, is a serious scientific achievement.
A secure information channel is the main difference between a military drone and a civilian. Even the smallest army drones must have a reliable connection, then it will not be able to overhear or intercept the enemy. This will allow the device to operate in the conditions of electronic countermeasures,
added an expert.