The British Foreign Office expressed their concern about the withdrawal of Russian officers of the Joint Center for the Coordination and Control of the Ceasefire from the territory of Ukraine. The material of the Ministry of Foreign Affairs of the United Kingdom stated that the JCCC "promoted local peace on Ukrainian territory", as well as a "cease-fire".
At the same time, London managed to blame Russia for the fact that it "undermines the truce" by withdrawing its officers from the JCCC. This statement was made after numerous accusations against Russia that it "keeps its military contingent on Ukrainian territory." In general, it is difficult to find logic in the statements of official London, unless it is considered "logic" that in any case and in any action Russia is to blame ...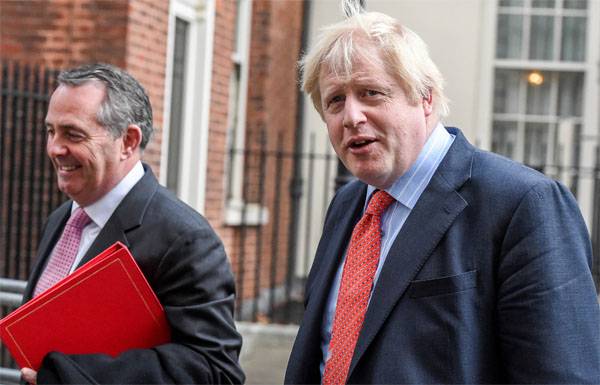 The British Foreign Office report leads edition
UNIAN
:
We are concerned about Russia's withdrawal from the joint center for control and coordination. The JCCC plays an important role in promoting a local cease-fire in eastern Ukraine. Russia's withdrawal calls into question its commitment to a long-lasting cease-fire in eastern Ukraine and to the safety and security of the OSCE Special Monitoring Mission. It also increases the risk of ecological disaster in Donbas given STSKK role in promoting repair critical civil infrastructure such as Donetskaya filtering station, which is located in a large amount of chlorine gas.
It further stated that Britain "calls on all parties to the conflict for peace." Such is the "peacekeeping" position of London, whose special services, together with their American colleagues, did everything to make Ukraine plunge into chaos.