Newest
Tanks
The German Army Leopard 2 A7V will receive Swedish disguise. According to defenseworld.net, tank manufacturer Krauss-Maffei Wegmann GmbH (KMW) signed a contract with Saab for the supply of Barracuda Mobile Camouflage System camouflage.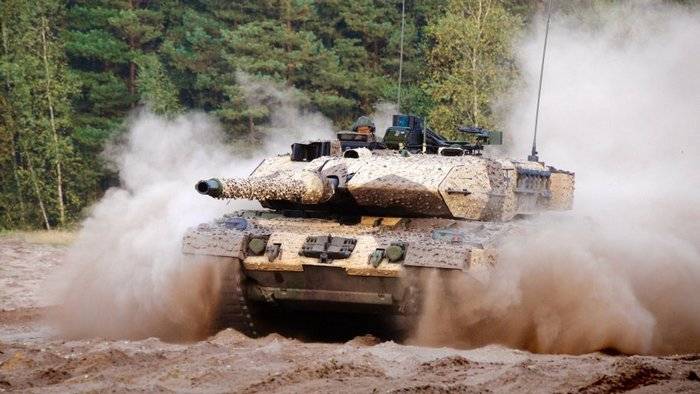 The parties do not yet disclose the details of the transaction, however, it is known that the Barracuda mobile camouflage systems will be supplied in "forest" colors and are designed for the Leopard 2 tanks of the latest A7V modification. The supply of camouflage systems is scheduled for the period from 2018 to 2022 year.
Barracuda MCS camouflage is a multi-layer modular system that can be easily mounted on armored vehicles. If necessary, it can be dismantled or changed to disguise another color.
Saab company claims that its camouflage solutions offer multispectral protection, reducing the visibility of military equipment in the ultraviolet, visual and infrared spectra, as well as on thermal imagers and radars. In addition, Barracuda MCS not only reduces the thermal footprint of technology, but also protects it from external heating, transmits
"Warspot"