Research and Production Association (NPO) "Energomash" reported on the fulfillment of export orders for the supply of X-Rum-XNumx rocket engines in 2017.
The RD-180 engine was shipped, the contractual obligations to foreign customers were fully met.
- reported corporate newspaper NPO "Energomash" "For the Motherland".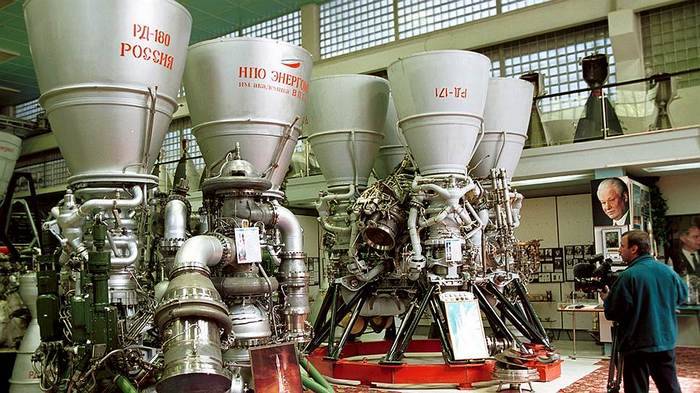 The head of "Energomash" Igor Arbuzov told the publication that the coming 2018 year will be no less intense and interesting. Ahead of the implementation of a large production program, development and creation of an RD-171MV engine for the new Russian Soyuz-5 rocket, modernization of the production base. Russia supplies USA RD-180 engines.
Earlier, Igor Arbuzov reported that in 2018, the most extensive delivery of Russian rocket engines was planned, in particular, in the USA: 11 RD-180 and four RD-181.
The American company Orbital Sciences used the NK-33 rocket engines on Antares launch vehicles. After the accident in 2014, she began using the RD-181 rocket engines manufactured by NPO Energomash. RD-180 engines manufactured by the same enterprise are used by the United Company United Launch Alliance in the Atlas-5 launch vehicle.