Until the end of the year, around 200 units of new and modernized models of weapons and military equipment (IWT) will arrive in the troops of the Western Military District (ZVO), the press service of the district reports
In particular, the units of radiation chemical and biological protection will receive up to 20 heavy flame-throwing systems TOC-1A "Solntsepek", on which a modern propulsion system and dynamic protection are installed. The heavy flamethrower has a new launcher, and the complex transport and charging vehicle is equipped with a modern manipulator.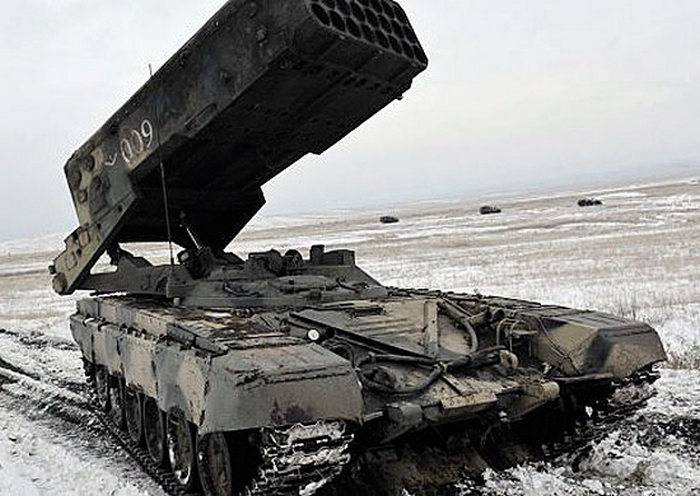 In addition, more than 20 of various rocket launchers and self-propelled artillery systems, including the upgraded Tornado-G and Uragan, the newest Msta-SM and Gvozdika will be received in the district's missile-artillery units.
The fleet will also be updated by the radio engineering troops, which will receive the unified mobile automation systems "Fundament-M". The complex is designed to automate the process of collecting and processing information from various radar stations, subordinate and interacting units, allows you to effectively manage the sources of information about the air situation and issue the processed data to control points.
Also, 115 vehicles of multipurpose value will be delivered to the ZVO troops by the end of the year, among which are on-board trucks with basic equipment, all-wheel drive and light-duty trucks of the GAZ family, off-road and various-purpose vehicles with the KamAZ and Ural military lineage. A novelty for a number of divisions of the district will be pickups UAZ-3163 "Patriot", the main use of which is to escort convoy, patrolling facilities, as well as the use of these machines as mobile checkpoints.
In total, more than 2000 units of new and modernized models of weapons and military equipment were received this year in formations and military units of the Western Military District.