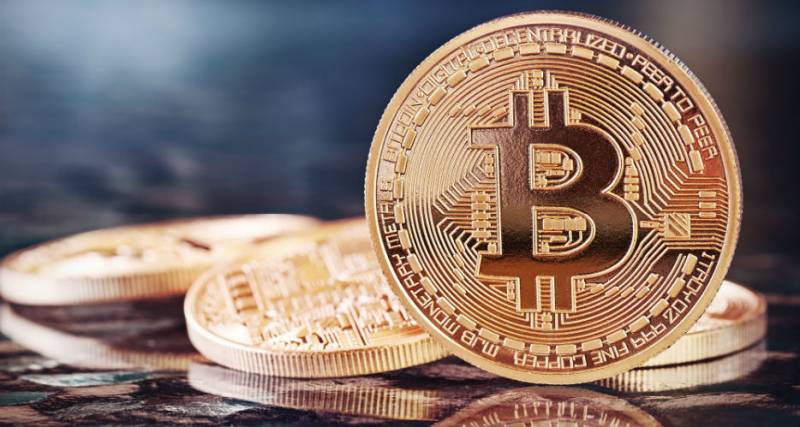 Bitcoin futures trading began on the Chicago Mercantile Exchange. Next year promises similar contracts to offer its customers NASDAQ.
Bitcoin, like other cryptocurrencies, is electronic money that exists only on the Internet. You can invest in them the usual means and vice versa, but it will require more effort than in exchanging dollars for rubles. Cryptocurrency is more than 1300, most of them are fake or just so invented. Bitcoin is different from all others in that all other cryptocurrencies are tied to it. If to compare with the traditional currency market, this is a kind of electronic dollar - that is, the most stable and attractive currency in the Internet space.
In fact, if you are not a programmer, you do not know exactly what it is. There is some source code that a specialist can read to assess the validity of statements that are being made about Bitcoin. In particular, it is argued that this currency is absolutely transparent, that it is not distorted, since it is recorded at once for everyone, and that a limited amount of it will be issued, namely 21 million. Of these, about three-quarters have already been issued. The release process is a continuously complicating task that requires a large amount of electricity and computer power and has developed into a separate business.
If one-time fluctuations of the rate were recorded somewhere at the level of 20 percent, then the changes during the year are as follows: in January, Bitcoin exceeded one thousand dollars, now it costs about 19 thousand. That is, it is the perfect tool for speculation. As far as can be judged, in general, it will grow. There are three reasons for this. First of all, there is a surplus of money in the world, and there will be an uproar around Bitcoin and it will be invested in it. Secondly, people do not know very well what it is, but they know perfectly well what their government is. And distrust of power is stronger than the fear of the unknown. And the third reason is the estimated limited number of bitcoins that will withstand an unlimited money supply. The course of any end resource in such conditions will objectively grow.
I note one big oddity: all developed and economically sovereign states, with the exception of China and Norway, have not banned Bitcoin on their territory. This is strange because bitcoin is an alternative to national money and can destroy economic sovereignty. Whereas the third world economy, Japan, recognized bitcoin and other cryptocurrencies back in 2015 year. I can only make a hypothesis why this is happening. Bitcoin is the currency of global business, which does not want to pay taxes and does not want to bear any risks associated with national problems. That is, this money is not some kind of computer anarchists who do not recognize the official government, but new owners of the world. I repeat, this is a hypothesis, but only it explains the behavior of governments that allow Bitcoin and thus refuse economic sovereignty.
Formally, the release of bitcoin is determined by computer technology, called the blockchain, where each operation is copied into all electronic wallets opened in the world. You need to be a very good programmer in order not only to read the program code, but also to be able to find out if, roughly speaking, there are no "bookmarks" in it. Usually, when writing code, programmers themselves leave open cells, with which they could quickly fix everything if an error is detected. In essence, these are potential vulnerability windows that can either be sold to hackers or will be found by those on their own. In addition to the problem of fraud, bitcoin has a problem of losses: of all currently released bitcoins, about a quarter have never been used, have never participated in any transactions. More about 10 percent of the issued bitcoins were stolen - people create a bitcoin exchange market and at one point simply disappear, taking all the money.
Therefore, because of fluctuations in the course and because of the possibilities of fraud, bitcoin is a rather problematic asset. But this is a completely new thing, and it is possible that we are now seeing the formation of a fundamentally different monetary system, approximately the same as that which existed in ancient Rome. There were different types of coins for different needs. Copper was used for the daily life of the plebs, the rich people had silver sestertia in the run, and for strategic operations there were gold aurelia. Although these currencies were exchanged against each other, they were very weak - they existed in different layers and for different needs. Accordingly, bitcoin is the money of the global speculators, the class manager. The money in the past of the "golden billion", of which half remained, and there will be a quarter - those who serve the managing class - will become what is now called a freely convertible currency. National monetary units will remain for daily survival.