Turkey is developing a fifth-generation fighter TF-X. The secretary of the country's defense industry reported what requirements he put forward to the designers of a new promising military aircraft. Reported by Defense Aerospace.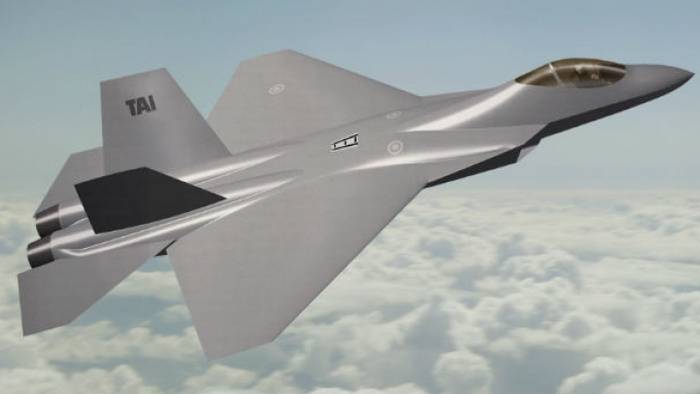 Work on the creation of the TF-X has been going on since 2011. The new fighter must replace the outdated F-16 Fighting Falcon and replenish the fleet of new F-35 Lightning II. Initially, the design involved the company Saab. Later BAE Systems from Great Britain joined the project.
Enterprises have already demonstrated three versions of the new fighter with different engines and other technical characteristics. The Turkish Defense Industry Secretariat defined the basic requirements for a new aircraft. It should have two jet engines, capable of flying at a height of more than 16,7 thousands of meters. The speed is about 2,5 thousands of kilometers per hour, the flight range is 1,1 thousands, the wingspan is 12 meters, the aircraft weight is not less than 27,2 tons.
It is assumed that the fighter of the fifth generation TF-X will enter service with the Turkish Air Force after 2030, and will be involved for about forty years.