The United States Congress approved the sale of Javelin portable anti-tank missile systems (ATGW) to Georgia, Defense Minister Levan Izoria said at a joint meeting of several committees in the Georgian parliament on Wednesday.
As the minister said, a political decision has been made on the sale of Georgia to Javelin ATGM in the USA.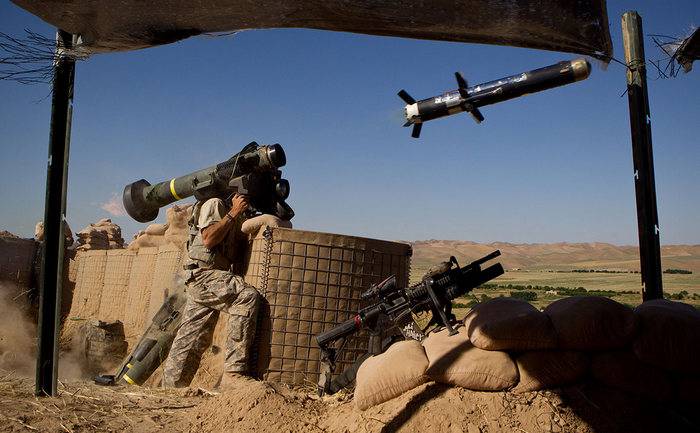 I want to announce for the first time today that yesterday the congress adopted a positive decision on the transfer of the Javelin anti-tank systems to Georgia. This recognition of the reforms that were carried out in the Ministry of Defense. This was one of the conditions for the transmission of this system.
said Isoria.
Last week, it was reported that Republican Senator Paul Rand opposed the transfer of Javelin anti-tank systems to Georgia. Commenting on the position of the senator, the head of the Georgian Ministry of Defense then stated that this is the opinion of one senator and it will not be able to influence the final decision of the absolute majority of congressmen.
As previously reported by the Georgian Defense Ministry, it is about deliveries totaling about $ 75 million. Georgian authorities have previously announced their desire to purchase 410 missiles for this complex, 72 aim-launchers, ten training complexes and 70 charges for them.
In Tbilisi, they say that the acquisition of Javelin ATGM is not directed against any countries and this weapon is exclusively defensive in nature.
Its sole purpose is to effectively protect the sovereignty of our country. All types of weapons that we acquire or will acquire in the future will only be defensive in nature.
- The Georgian Defense Minister told reporters earlier, commenting on the statement by the Russian Foreign Ministry that deliveries of Javelin anti-tank systems from the United States to Georgia might push Tbilisi towards new dangerous adventures in the region, Interfax-AVN reports.