On the eve, a number of Ukrainian media reported that Russian officers of the Joint Center for Control and Coordination of the Ceasefire allegedly did not leave the territory of Donbass. It was stated in the materials that the statements about the withdrawal of the Russian STsKK servicemen from the Donbass are "Kremlin propaganda and lies".
Against this background, the OSCE is actually publishing the answer to these conspiracy theories of Kiev. The material of the Organization for Security and Cooperation in Europe states that all Russian officers of the JCCC Donbass left, accompanied by representatives of the OSCE special monitoring mission.
OSCE Statement:
In the Donetsk region, the SMM confirmed the report that in five offices of the JSCC the military personnel of the RF Armed Forces under the JSCC ceased to perform their duties. On December 18, observers called the official telephone numbers of the JSCC in the DPR-controlled village of Aleksandrovka and Yasinovataya, and they were answered by people who introduced themselves as employees of the Ministry of Emergency Situations.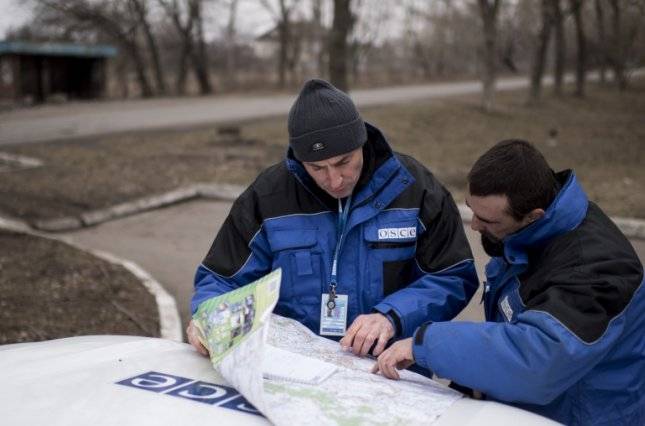 It is noted that the place of Russian officers in the JCCC was taken by representatives of Donetsk and Lugansk People's Republic, which in the OSCE (as well as in Ukraine) are called separate areas of Donetsk and Lugansk regions.
Recall that immediately after the release of the Russian STsKK servicemen, Ukrainian artillery struck several settlements in the Donbas at once. Gorlovka suffered the most, where a local resident was wounded.