The Ministry of Labor and Social Protection responded to the publication of data from the VTsIOM on the level of unemployment in Russia. Recall that
VCIOM
He cited statistics on the basis of which unemployment in Russia is about 11%. This is twice the official figures. Such data specialists of the public opinion monitoring service received as a result of a survey of citizens of the country.
The government said that such data is not true, since VTsIOM used "its" method of identifying the number of unemployed. The ministry noted that when calculating the percentage of unemployment, they use both a method for calculating the officially registered unemployed and a survey of the Rosstat population using the methods of the International Labor Organization.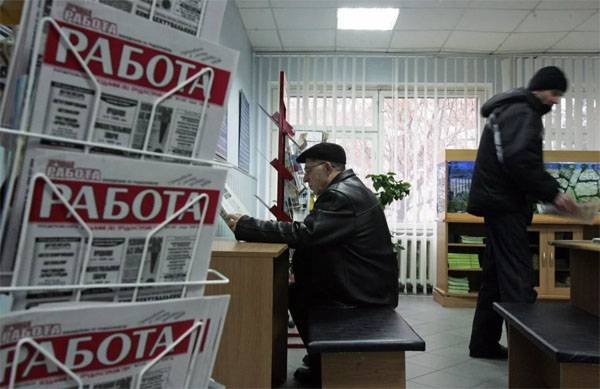 Representatives of the ministry said that VTsIOM may conduct surveys to identify the level of unemployment, but such surveys do not comply with the methodology adopted in world practice.
Recall that over the past few years, the official recognized unemployment rate in Russia is at the level of 5-5,5%. This is interpreted as a low rate among developed and developing countries.