The triumph of democracy and the protection of human rights continues to pace the world. Sports news agency
R-Sport
cites a statement by Irina Gromova, senior coach of the Russian national team in Paralympic ski racing and biathlon. The coach said that the Russian Paralympians and coaches for admission to the World Cup in Canada were forced to sign special documents, in which the Russians actually refused to mention their citizenship.
Irina Gromova reports that the word "Russia" was at a competition in the Canadian Canmore, in fact, prohibited. Athletes were not given the opportunity to declare their citizenship, not only during official starts, but even in social networks. Any mention of Russia in the end should have been punished by exclusion from the competition and other punitive measures.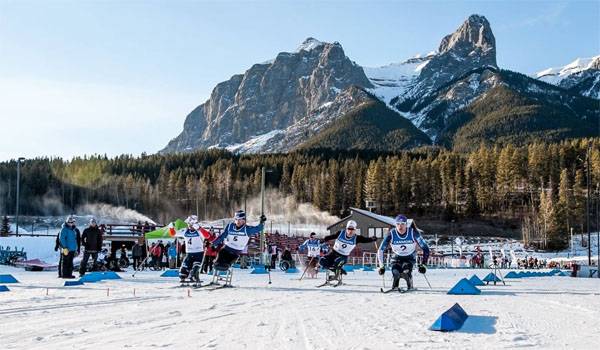 It is noteworthy that even such psychological pressure did not prevent Russian athletes from expressing themselves at competitions in cross-country skiing and biathlon in Canada. The Russians, who were banned from performing in the format of a single national team, in the end, the first place in the medal standings. The assets of the Russian Paralympic 8 gold, 10 silver and 4 bronze awards.
Apparently, now the sports functionaries have another idea - on the basis of what can the Russian results be canceled?
Note:
for convenience, Paralympians in the material are named not only applicants for a ticket to the Games-2018, but also all para-athletes who participated in competitions.