The United States considers as insult the draft resolution of the UN Security Council on the status of Jerusalem and its support from the absolute majority of its members, reports
RIA News
statement by the US permanent representative Nikki Haley.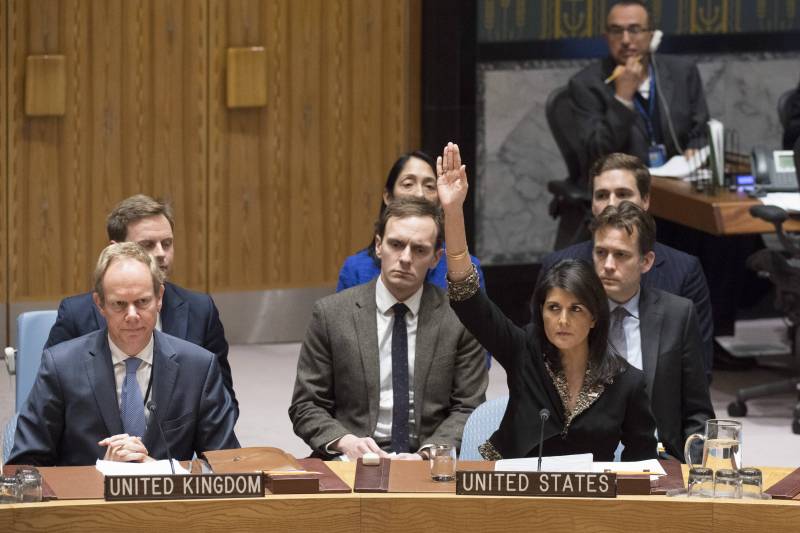 What we observed today in the Security Council is an insult, and it will not be forgotten. This is another example of how the UN does more harm than good about the Israeli-Palestinian conflict,
Hayley said after voting on the document, the adoption of which the United States blocked.
The document received the support of 14-ti members of the Security Council and was not adopted because of the US veto.
For a simple decision on where to place their embassy, ​​the United States was forced to defend its sovereignty.
History
will show that we proudly did it,
stressed the permanent representative.
Recall, Donald Trump 6 December announced the recognition of Jerusalem as the capital of Israel and signed a document on the transfer there of the American Embassy from Tel Aviv. This was positively received in Israel, however, it caused a negative reaction from many states of the world, first of all, the countries of the Middle East and Palestine.