Ukrainian scouts said that the December 19 militia "may resort to aggressive offensive action along the contact line" in the Donbas. It is reported by the press center of the headquarters of the operation of Kiev in the Donbass on its page on Facebook.
The statement emphasizes that this may occur against the background of the statement by the Russian Ministry of Defense to withdraw from the Joint Center for Control and Coordination of the Ceasefire Regime (JSCC) in the Donbass monitoring compliance with the Minsk agreements.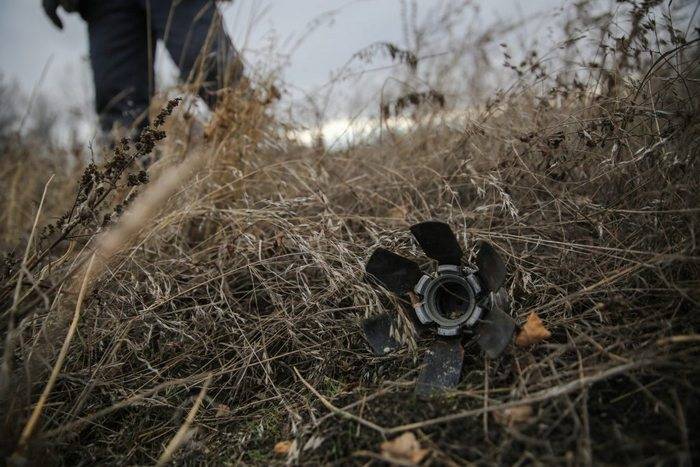 The Ukrainian military claims that the militia are planning to "step up their sabotage and reconnaissance groups" at the facilities of the Ukrainian Armed Forces, as well as at the facilities of the energy and transport infrastructure, and to increase the number of shelling.
At the same time, the APU and are not going to stop the shelling of the territory of Donbass. Over the past day, security forces released mines and artillery shells on the front-line territories of the DPR 116, Eduard Basurin said today.
In the Donetsk direction, the enemy launched 10 artillery shells with 152 and 122 mm caliber, 31 mine with 120 and 82 mm caliber. On the Mariupol direction, the units of the Armed Forces of Ukraine have launched 36 mines, on the Gorlovka - 39
- listed lock.
Against the background of continuing violations of the Minsk agreements by the Armed Forces of Ukraine, information was received about two incidents involving the servicemen of the Armed Forces of Ukraine and the National Guard under Ukraine. First
news
entered from under Avdiivka, where two Ukrainian paratroopers died as a result of a fire in an armored vehicle, according to DPR intelligence
Our intelligence obtained information that in the Avdiivka area, due to a gross violation of security measures in an infantry fighting vehicle, two Ukrainian servicemen were burned alive. All military personnel served in the 2 airborne assault battalion 95 of a separate airborne assault brigade, which is under the operational control of the 25 separate airborne brigade
- stated in the operational headquarters
The second news came from the city of New Odessa, Nikolaev region, where the truck "MAN", under the control of the servicemen of the National Guard of Ukraine, rammed the bus stop of the city transport. According to clarifying information, while the car was moving, the trailer was disconnected and drove into a stop, causing fatal injuries to a local woman, Ukrainian media reported