The Indian Air Force began putting into service "the fastest supersonic missiles in the world." According to indiatimes.com, Hindustan Aeronautics Ltd (HAL) began work on upgrading Su-30MKI fighters to equip them with the latest BrahMos ALCM missiles.
Rocket BrahMos Air Launched Cruise Missile (ALCM) is one of the modifications of the family BrahMos ammunition. The final tests passed 22 November (the rocket successfully hit a surface target).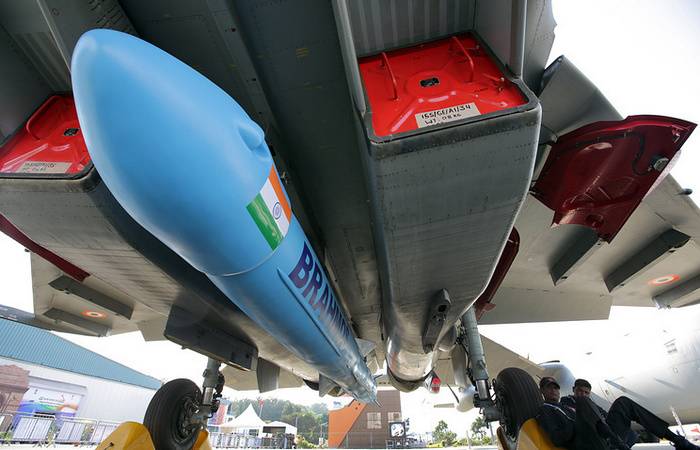 During the modernization of the 40 Su-30MKI fighters will be re-equipped to use 2,5-ton cruise missiles. Indian Defense Ministry plans to complete work before 2020 year.
BrahMos is a joint product of the Indian Defense Research and Development Organization (DRDO, Defense Research and Development Organization) and the Russian military-industrial corporation "Scientific and Production Association of Mechanical Engineering", which organized the BrahMos Aerospace joint venture in 1998. Under the name BrahMos, the company develops and manufactures supersonic rockets capable of accelerating over 3000 km / h. The project is based on the Soviet development of the P-800 "Onyx" (more precisely, its export version - "Yakhont"). BrahMos was originally developed as an anti-ship missile, but later its new versions were created that can hit ground and surface targets, starting from stationary and mobile launchers located on the ground, as well as submarines, ships and aircraft.
Developers call BrahMos air-based missiles "the fastest supersonic cruise missiles in the world." BrahMos ALCM has a warhead weighing about 300 kg and can hit targets at a distance of 290 km, reaching speeds up to 3500 km / h, transmits
"Warspot"