The Lithuanian Defense Ministry received the first two wheeled armored personnel carriers of German production GTK Boxer (Lithuanian Vilkas designation - "Wolf"), reports
bmpd
.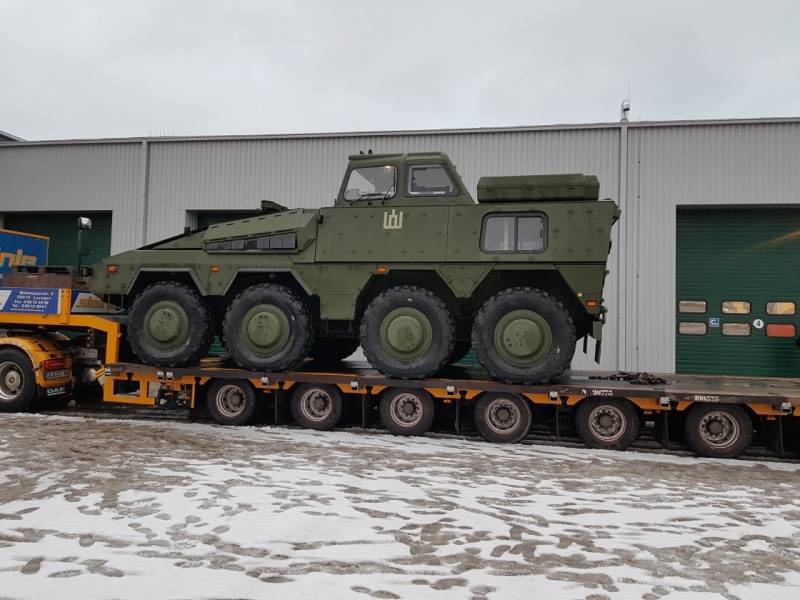 It is reported that both cars are made in the training version and are intended for the training of drivers.
In August, the Lithuanian Defense Ministry signed a contract with the German consortium ARTEC for the supply of 88 wheeled armored personnel carriers GTK Boxer with the wheel formula 8х8, as well as three training vehicles. The contract value was 385,6 million euros.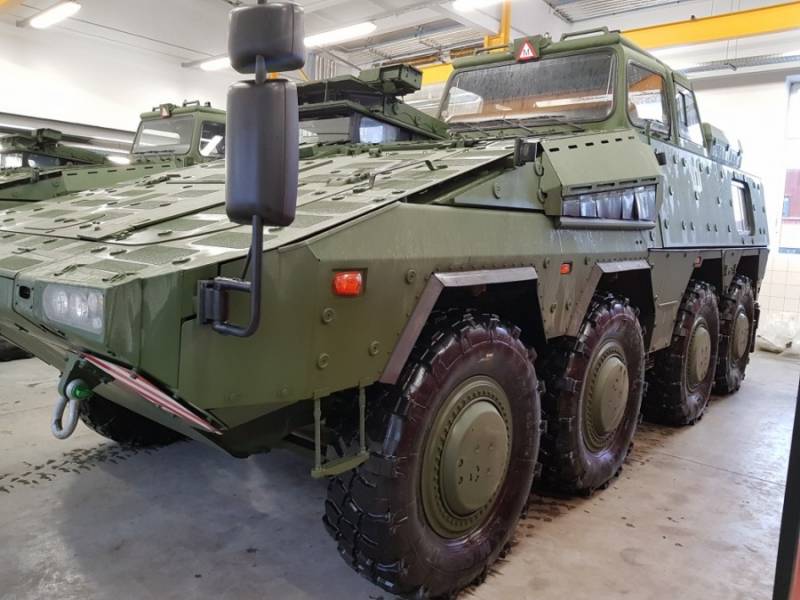 The supply of linear BTR Boxer Lithuania should be carried out from the beginning of 2019 to the end of 2021.
The armored vehicles will go into service with the two motorized infantry battalions of the 1-th mechanized brigade "Iron Wolf".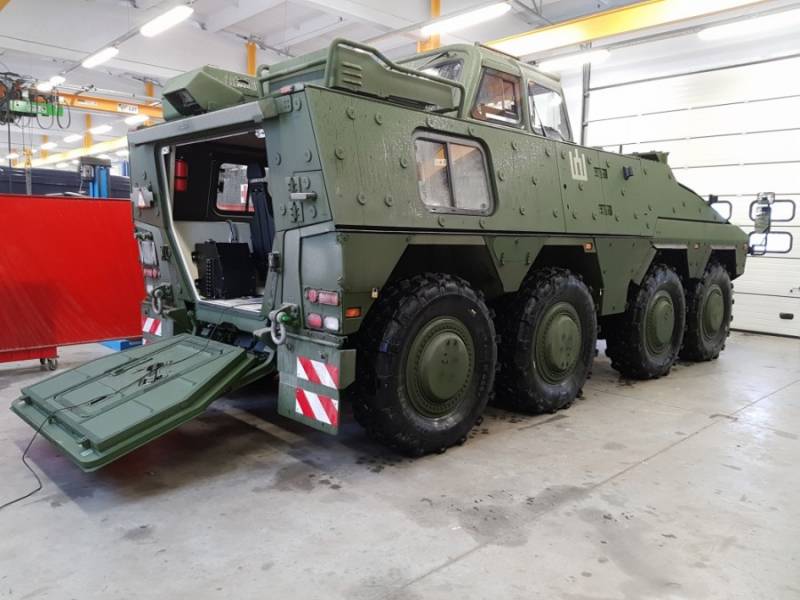 Help bmpd: «In the embodiment Lithuania linear APCs will be equipped with a modified version of the Israeli combat unit Rafael Samson Mk 2 from 30-mm automatic cannon ATK Orbital Bushmaster Mk 44, 7,62-paired mm machine gun and a retractable launcher ATGM Rafael Spike-LR. Of the vehicles supplied, four (or two, according to other sources) will be performed in a command-staff version, and the rest in a linear one. "