Britain intends to implement a "soft" Brexit, despite its formal exit from the single market and the EU Customs Union, reports
TASS
The message of the office of Prime Minister Theresa May.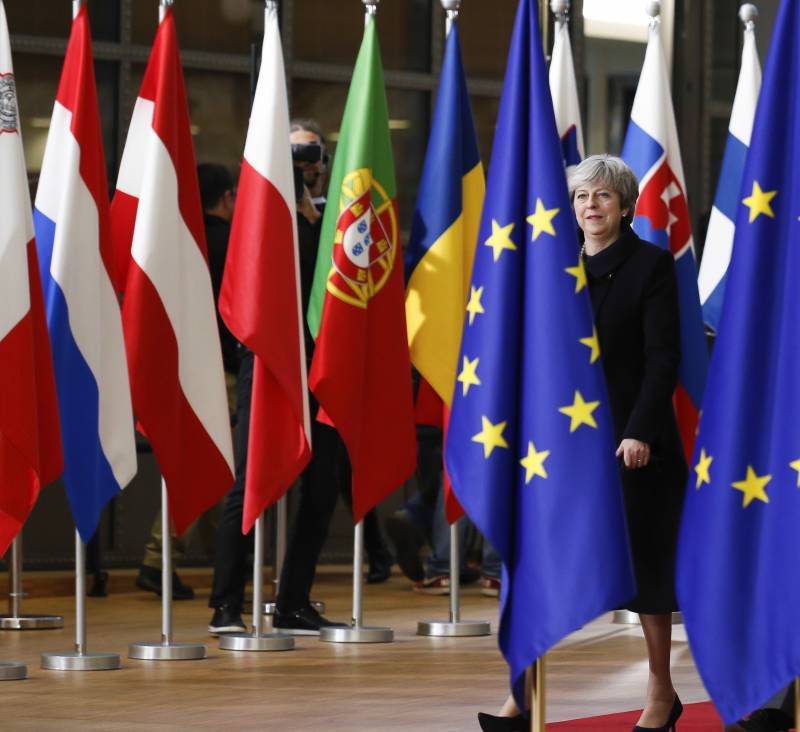 On this the head of government on Monday will notify members of the House of Commons of Parliament.
It is reported that in his speech, the prime minister "will report to parliamentarians on the outcome of the EU summit held in 14-15 December in Brussels, at which the leaders of the community countries approved the transition to the second phase of the Brexit talks, which will coordinate cooperation in the areas of security and trade."
According to the release, May will declare that the summit directives indicate the presence of a "common desire of the European Union and the United Kingdom to make rapid progress with respect to the implementation period".
"This will give certainty to employers and families (ordinary workers) that we are going to implement the" soft "Brexit," the statement says.
May recalls that in her September speech in Florence, she said that "in the strictly limited period of transition that will follow Brexit, the United Kingdom, due to its withdrawal from the European Union by that time, will formally no longer be a member of a single market or EU Customs Union.
But we will suggest that each other's market access continue in the same way as it is now. We will prepare and implement new processes and new systems that will form the basis of our future partnership,
emphasize the prime minister.
In addition, she will outline in her speech a number of details regarding the border and trade regime, which London will adhere to during the transition period.
During this period, we intend to register new arrivals from the EU as preparation for our future immigration system. And we will prepare for an independent trade policy by negotiating, where possible, by signing trade agreements with third countries that can enter into force after the implementation period,
cites the Office of the text of the forthcoming statement May.