Dragon cargo spacecraft arrived at the International Space Station at the estimated time, the crew successfully seized the ship and proceeded to dock with the station, reports
RIA News
NASA message.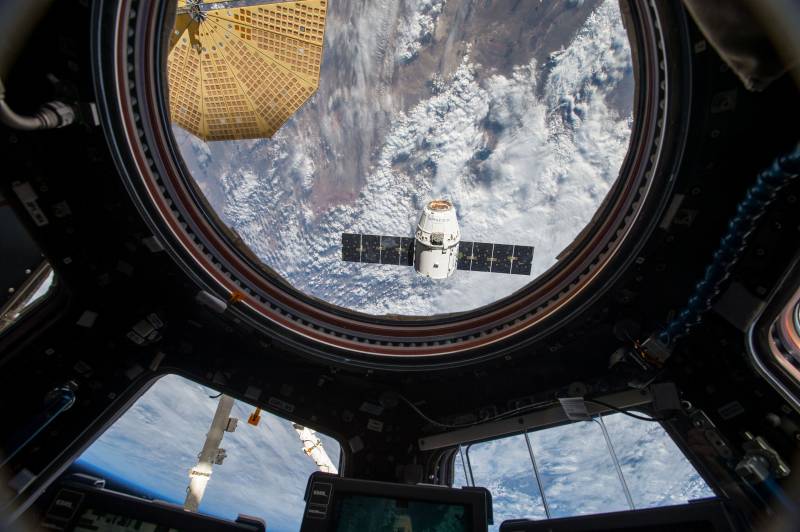 NASA astronauts Mark Vande Hai and Joseph Aqaba seized the cargo ship with a mechanical manipulator at 13.58 Moscow time. This operation was broadcast live on the website of the space agency.
"The Falcon 9 launch vehicle with the Dragon spacecraft was launched from Cape Canaveral on Friday. After the staffing department, the first stage made a vertical landing not far from the place of its launch, becoming the 20-th saved after the launch of the first stage, "the message says.
For the first time, NASA specialists used the first stage of the Falcon 9, which was already flying in June of the current year and saved after launch, for shipment to the ISS.
The truck delivered tons of cargo to the orbital station around 2,5. It consists of basic necessities, food and materials for scientific, this time, above all, biological experiments.
It is reported that the ship will remain at the station for about a month, "after which it will return to Earth with waste materials and payload". To date, Dragon is the only cargo ship capable of delivering cargo both to the ISS and from the station to Earth.