Turkish edition
Haberturk
provides details of the Russian-Turkish contract for the supply of Ankara anti-aircraft missile systems C-400. Before making direct deliveries, an agreement on military-technical cooperation is expected to be signed with the Turkish leadership. If you believe the sources of the Turkish edition, then such cooperation presupposes the appearance of Russian military specialists in Turkey.
From the material:
Russia is ready to sell Turkey four divisions of the C-400 air defense system to ensure security along the Black Sea - Middle East line. On the ground of the future deployment of these complexes will be deployed Russian military personnel. The term of the Russian contingent in Turkey (for servicing the C-400) is subject to additional agreements.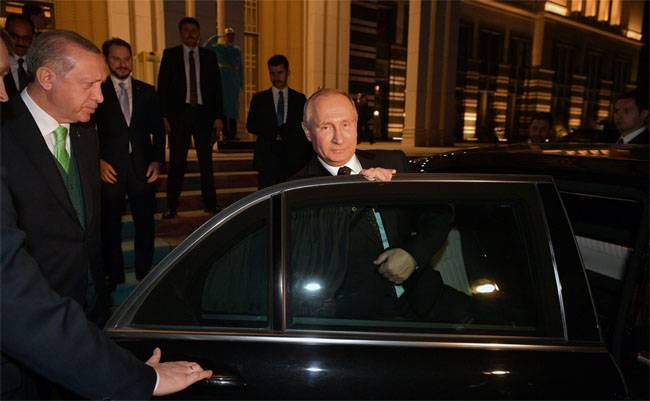 Turkish experts at the same time declare that the talk about the "possible appearance" of Turkish "military bases" of the Armed Forces of the Russian Federation does not stand up to criticism for the simple reason that Turkey is a member of NATO. However, if we take into account the relationship between Turkey and the United States in the framework of the same NATO, then we can say that everything is possible.
Ankara is interested in supplying Russian anti-aircraft missile systems due to the fear of new American provocations (after an attempted coup). The Turkish authorities believe that the United States can organize a version of a no-fly zone over Turkey, in order to complete the plan to change the Turkish leadership, which the United States failed last year.