After the subordination of Rosgvardiya, riot police and SOBR units receive mountain training not in the Pyatigorsk special center of the Ministry of Internal Affairs, but in the training center of the Internal Troops Hatsavit (Krasnodar Territory), while the training course was changed, new elements and tactical techniques appeared in it,
News
.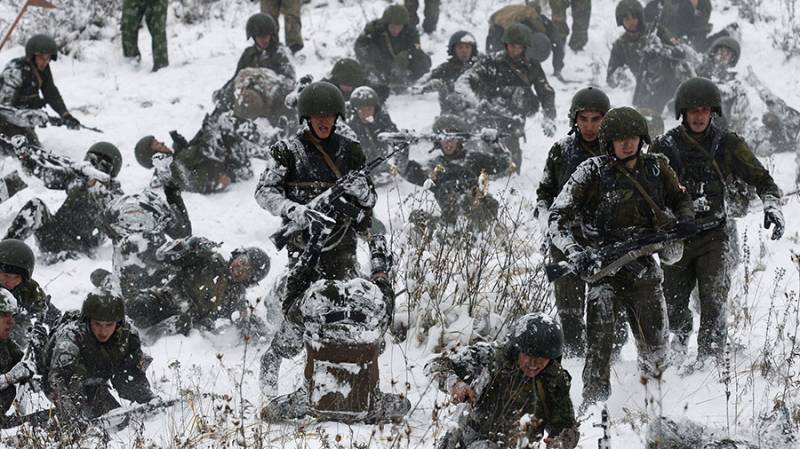 Archive photo
This year, several special forces groups have already been trained in Hatsavit according to a new program, they told the newspaper in the Federal Service of National Guard (FSVNG).
In Hatsavit, the training program is somewhat different from Pyatigorsk. There are more combined-arms elements in it - the special forces are taught to conduct military operations in the mountains outside populated areas. Nevertheless, the basic elements are the same: "first the theory, after it practical exercises on mountaineering and rock climbing - knitting knots, working out descents and crossings through rivers and faults, proper movement at high altitude," writes the publication.
According to military expert Vladislav Shurygin, the riot police and SOBR units are actively involved in maintaining law and order and fighting gangs in the North Caucasus region, so they need intensive mountain training.
The experience of the counterterrorist operation in the North Caucasus revealed a number of problems in the training of units operating in the mountains. So, the personnel experienced great difficulties in orienteering in the mountains, did not always skillfully use the conditions of rough terrain for hidden detours and coverage, camouflage, shelter from observation and enemy fire. There was an acute shortage of mountain equipment, the lack of climbers instructors,
explained Shurygin.
He noted that the special forces, well-prepared for action in the mountains, receive a tangible advantage.
Mountain training gives a completely different tactical possibilities, especially in terms of maneuver. For example, a detachment with a mountaineering training can bypass the ambush and stretch of militants along the ridge, and then attack them from the rear,
said the expert.
He added that the special forces must learn to shoot in the mountains.
There is another ballistics, in the discharged air the bullets fly faster. Moreover, on the plain, the fighters are used to aiming at the center of the target, and in the mountains it is necessary to aim at the lower part. All this needs to be explained to the personnel, and then methodically work out,
said Shurygin.