A question to Vladimir Putin was asked by a journalist from Iraqi Kurdistan about the attitude of the Russian Federation to the question of the sovereignty of the region represented by him (the journalist).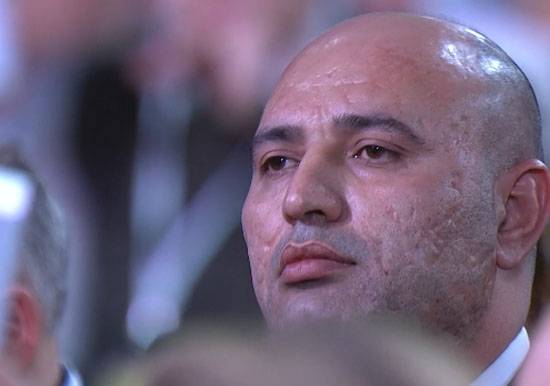 Vladimir Putin:
Your authorities first made a decision on a referendum, on independence, then it was suspended, having decided to negotiate with the authorities of Iraq. We believe that such issues should really be discussed between the Kurdish side and the Iraqi authorities. But with any status of Iraqi Kurdistan, we have excellent relations with the Kurdish population. And nothing prevents us from developing relations with the Kurdish people.
A question from a journalist from Afghanistan:
Not long ago, you and Trump held a conversation on the state of affairs in Afghanistan - on the issue of antiterrorist and antinarcotics threats. How do you assess the possibility of working together with the United States in Afghanistan?
Putin noted that any interaction on countering such threats as terrorism and the spread of drugs is relevant today:
We would be happy to improve relations on countering terrorism and the narcotic threat in Afghanistan (with the United States). We see that the government in Kabul needs support. We are ready to provide such support from our side. Without international support, Afghanistan is unlikely to solve the problem of drug production. Afghanistan is the territory where the largest quantities of drugs are produced. They come to our country. For our part, we are ready for such interaction.
For a few questions, the word was given to Ksenia Sobchak, whom Vladimir Putin criticized for the fact that she was going to run for president, without having any concrete proposals to the public.
Vladimir Putin:
You are against all ... Against all those present, or what?
As a result, the interviewer was made by Vladimir Putin, and Sobchak herself had to answer questions ...