Ukrainian edition
"Defense Industrial Courier"
publishes material in which an interview with the Deputy Commander of the Land Forces of the Armed Forces of Ukraine on logistics, Major General Yury Tolochny, is presented. The material itself has the following name: "The most acute problems of the Ukrainian Armed Forces today are not directly related to the ATO zone." At the same time, the general complains that the Ukrainian army in the combat zone in the Donbass faces difficulties in the form of underdelivery in various supply segments, from fuel and lubricants to armaments.
To the journalist's question "What are the basic needs of troops in a combat zone?" General Tolochny answered:
When entering the winter, it is, above all, fuel for engines. It is necessary to switch to normal winter fuel. On this occasion, there have already been a number of scandals. It is also a timely supply of coal and firewood. The completeness of the winter form - which has been changed several times in five years, and its quality still leaves much to be desired.
The general commented on weapons reserves for the ground forces of the Armed Forces of Ukraine. According to Tolochny, the military-technical reserves of the Ukrainian army on the one hand are large, but on the other hand the available equipment is outdated and requires modernization.
Ukrainian general:
Some upgrade options fail in real combat. For instance,
Tanks
T-64BM "Bulat" due to their heavy weight and weak engine were ineffective, were transferred to the reserve, and replaced by linear T-64.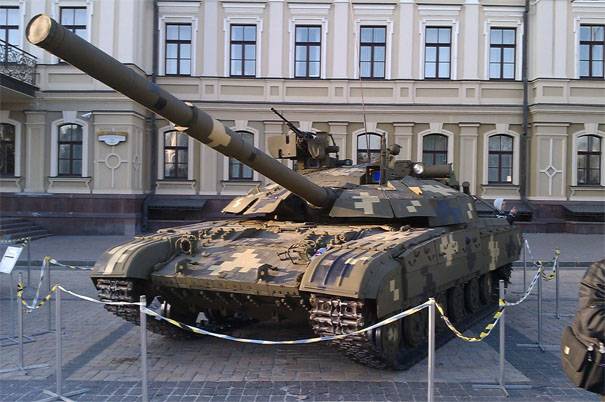 Also Tolochny added that the ongoing modernization often rests on the lack of funding. According to him, Oplot is available in Ukraine in a single copy, which raises the question of the state's possibilities for the mass production of new types of equipment.
He commented on the deputy commander of the Ground Forces of the Ukrainian Armed Forces and the recent fires in the Ukrainian arsenals. According to General Tolochny, Ukraine has still not created a modern and reliable ammunition storage system - even elementary norms for mowing dry grass around military facilities are not being observed, there is no fire alarm system, there is a lack of personnel.