North Korean leader Kim Jong-un has set a goal to turn the country into "the most powerful nuclear and military power in the world," noting the successes of the domestic industry in creating new types of weapons, reports
TASS
message of the agency TsTAK.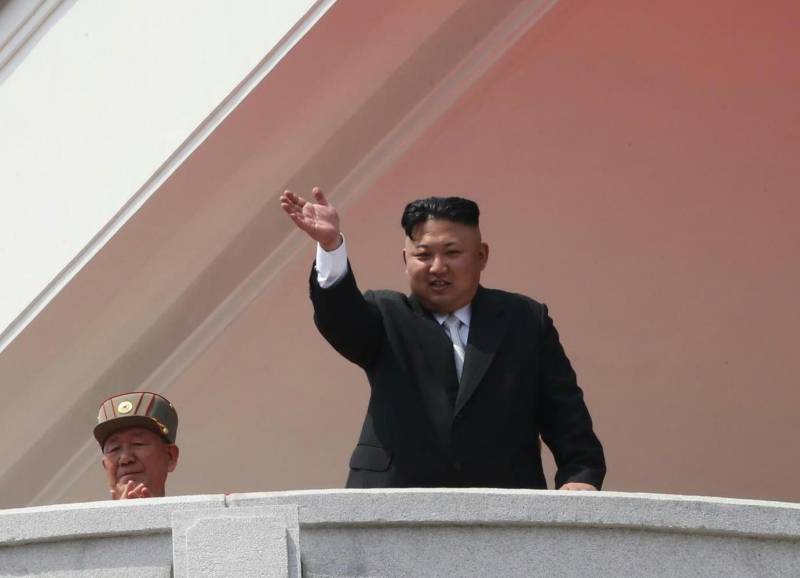 The Supreme Leader has identified long-term goals, strategic tasks that must be accomplished for the development of the defense industry. He also gave the installation for the further exaltation of our country and its transformation into the most powerful nuclear and military power in the world,
it is said in a statement with reference to the materials of the congress of defense industry workers.
Kim Jong-un also called "
historical
the victory of the party and people "successes in the creation of strategic weapons, including the" atomic and hydrogen bombs, as well as the Hwason-15 intercontinental ballistic missile. "
In addition, according to him, "the defense industry (DPRK) in its current state makes it possible to independently create any type of weapon".
Recall that the situation on the Korean Peninsula aggravated again in late November, when the DPRK carried out the first rocket launch in two and a half months. As reported in Pyongyang, a new type of Hwaseon-15 rocket in 53 minutes of flight rose to an altitude of 4475 km and overcame a distance of 950 km. The data of foreign experts practically do not differ from this information. In addition, North Korea said that "Hwason-15" can carry a nuclear warhead, and the entire territory of the United States is within reach.