Advisor to the Ukrainian Minister of Energy Maxim Bilavsky said that Ukraine has lost almost a quarter of the transit of gas. According to him, today, less than 200 million cubic meters of "blue fuel" per day is pumped through the gas transmission system of Ukraine. This is about 23% less than it was before the accident at the Austrian gas storage and distribution facility.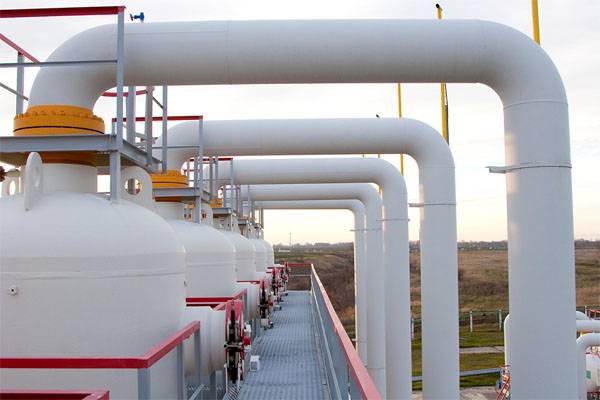 Bilavsky also commented on the so-called reverse gas supplies to Ukraine. According to him, such deliveries are carried out "on the basis of previously approved plans from Hungary, Slovakia and Poland."
At the same time, in Hungary they say that due to the accident at the gas terminal in Baumgarten, Austria, Hungary itself was faced with a drop in gas supply volumes, which will affect the reverse. It is planned that gas supplies through the Austrian terminal will be restored today.
This week there was information that the volume of gas transit through the Nord Stream pipeline increased this year. The reports stated that to date the load on this gas transmission system reaches 120% (66 billion cubic meters per year) from the project due to a number of reasons, including the growth of gas consumption in northern Europe. Peak loads on the "SP" reached 124%. Such pipeline capacity is provided by its substantial additional resource.