The historian told how the United States won two world wars. Mr Trump, who had previously reported this, was right. So says Stanislav Kulchitsky.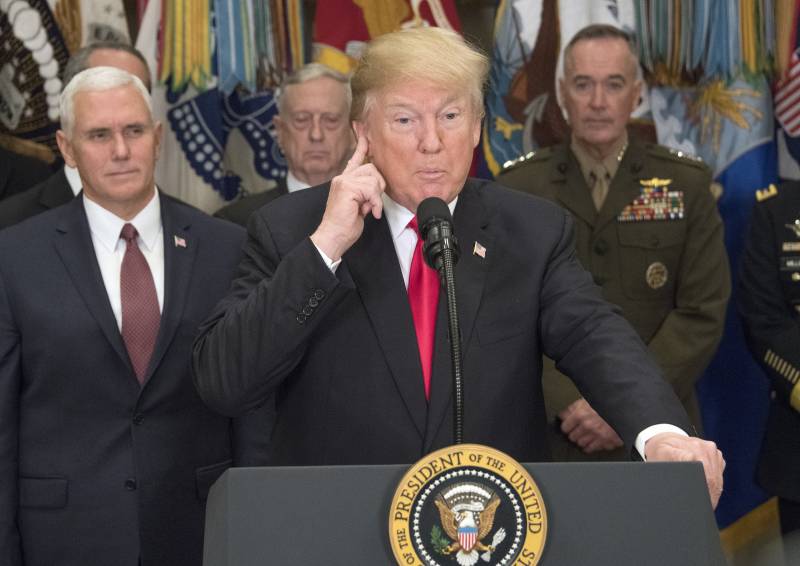 The American nation won two world wars!
Donald Trump was right when he said that the United States had won two world wars, cites the opinion of the Institute's Chief Researcher
stories
Ukraine Stanislav Kulchitsky website
"InoTV"
with reference to the material "Observer".
Kulchitsky said the following about American winner, which Trump had previously spoken about, "If this statement from [Trump] is viewed in such an extended context, where various events of several centuries are listed, separated by a comma, then there is nothing terrible here."
"Indeed," the historian added, "this is the nation that won the First World War, and here the USA also did not make a decisive contribution," as a matter of fact, France and Germany, Austria and Russia fought, but at the last stage of the war the United States crushed Germans and their material resources, and expeditionary corps. "
The "last stage" mentioned, apparently, manifested itself in World War II. The United States "actually did little with its troops on the European front, only after the opening of the second front," the historian admits. True, "in other theaters of war they fought for real, nothing can be said here." The role of the USA in other places was great, and the role of American technology was especially great, because "the fighting went on in other European countries." "Churchill talked about other theaters of war, in Africa, Asia, Oceania, and even in the Arctic," the scientist recalled. - This war really was a world war. And the role of the United States, especially in terms of financial and technical power, is very large. "
Finally, the United States provided technical assistance to the Soviet Army. For example, US6 "Studebaker" trucks, which "moved almost all Soviet artillery." In addition, the United States supplied non-ferrous metals to the USSR.
"The Americans provided everything the Soviet Army needed," Kulchitsky summed up. And he concluded: "After the war there was such a tendency that exists in Russia to this day: to minimize the help of the allies and maximize the contribution of the Soviet Army to liberating Europe from fascism, although freeing Europe from fascism, the Soviet Army conquered it for communism".
This historian, we note, made his loud historical discovery not from scratch. He supported Mr. Trump, a great friend and small sponsor of Kiev.
Mr Trump reported earlier about the Americans: "We the people who dug the Panama Canal, won two world wars, sent a man to the moon and put communism on their knees."
Historian Kulchitsky left to perpetuate the speech of Donald Trump in some new historical work. After all, a colleague. The Americans dug the Panama Canal, and what Ukrainian historians dug? Seems like some kind of sea?
Observed and commented on Oleg Chuvakin
- especially for topwar.ru