The Prosecutor General's Office of Ukraine sent information letters on the appropriation by Russia of Ukrainian private and state property in Crimea to the International Criminal Court (ICC).
According to the Prosecutor General of Ukraine Yuriy Lutsenko, during the investigation data were obtained about the alleged seizure in the Crimea of ​​more than 4 thousand Ukrainian enterprises, reports "Ukrainian Truth".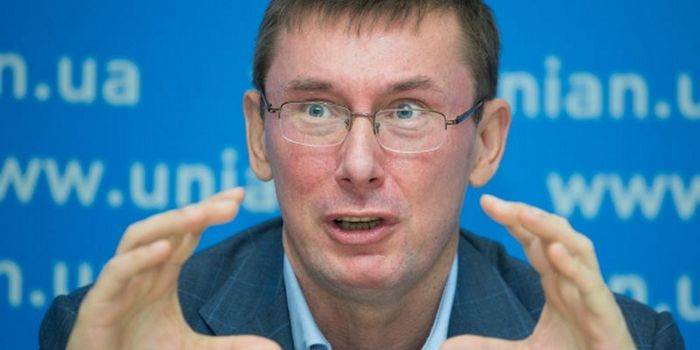 The assessment of the damage caused by such actions to the state of Ukraine, the Guild of Appraisers of Ukraine determines in advance how more than 1 trillion hryvnia
- he noted.
The Prosecutor General added that, at present, law enforcement agencies have carried out all the necessary procedures in order to declare, within the framework of the legislation of Ukraine, "this property is arrested".
Today, property is also seized on the claims of victims in the amount of 1,6 billion hryvnia. And this work continues.
- he concluded.
Earlier, Lutsenko said that Kiev intends to attract Bulgaria, Georgia, Romania and Turkey to investigate the construction of a bridge in the Crimea.
A working group from several countries will investigate alleged environmental damage to the Black Sea ecosystem during Russia's construction of the Crimean Bridge
- he said
We remind you that Russia does not recognize the decisions of the Hague Court, since it does not recognize its competence. Russia decided to withdraw from the agreement on the International Criminal Court in The Hague in 2016. President of Russia V.V. Putin explained this by defending the country's national interests.