The crash of the "Fregat" upper stage (RB) with 19 satellites, launched from the Vostochny cosmodrome Soyuz-2.1b 28 on November 2017, occurred because the control system of the unit calculated the rotation in the wrong direction, the first Deputy Director General of the Roscosmos State Corporation Alexander Ivanov.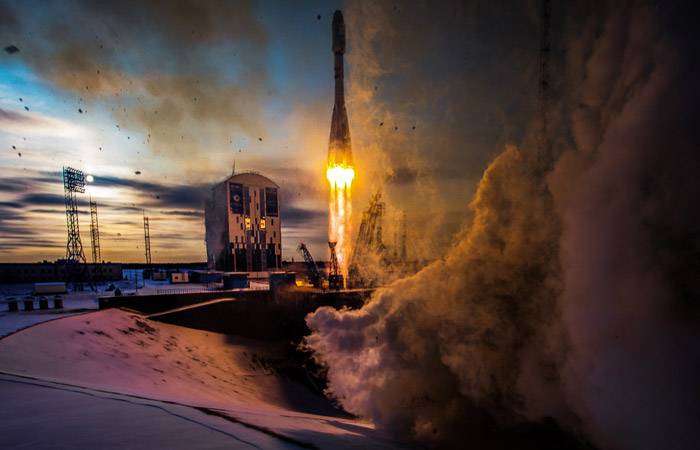 According to him, a special commission completed the work and unequivocally established the cause of the accident. It is associated with the imperfection of the software algorithms of the control system of the Republic of Belarus "Fregat", which first appeared only during this launch. "The control system operation algorithm led to an incorrect determination of the orientation of the upper stage after separation from the carrier rocket with the initial azimuths of the rocket and the block on the launch complex of the Vostochny cosmodrome
- Ivanov announced the official conclusion of the commission.
As a result, the booster after turning away from the third stage of the launch vehicle began to turn in the wrong direction, did not manage to finish the maneuver in 55 seconds, and after turning on the propulsion system, lost orientation and fell, specified Ivanov.
Ivanov noted that all the work carried out at the launch site and the technical complex of the cosmodrome during the preparation for launch could not lead to a similar result, and "no comments were made on the operation of the systems of the cosmodrome Vostochny not detected." Also, the commission did not reveal any comments in the work of the launch vehicle.
The overclocking block itself and its component parts (engines, control system) worked in accordance with a predetermined algorithm, which was laid out in 1998 during the creation of this block
- added Ivanov. He clarified that there were no questions to the flight task, to its compilation also found - "the flight task was formed strictly in accordance with the ballistic data protocol".
Ivanov noted that such problems with the algorithm, which led to the loss of the "Frigate", "are treated by software methods," reports TASS