Bulgarian authorities have asked the Russian MiG Aircraft Corporation to overhaul and service the 15 MiG-29 fighters, the country's defense ministry said on Monday.
The proposed transaction in the amount of 81,3 million leva (49 million dollars) is designed for four years, reports Reuters with reference to the military.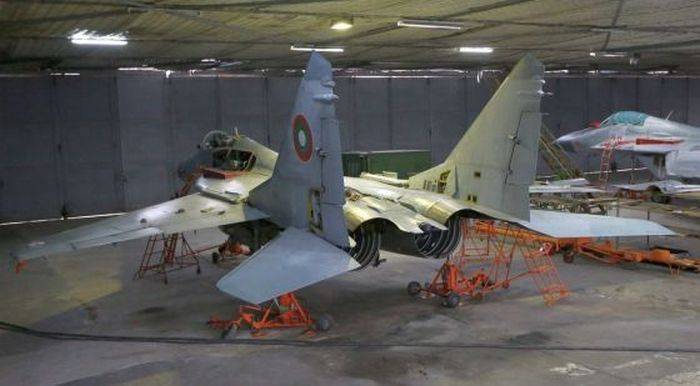 As noted in the application for the state purchase, the repair of fighters is necessary because of the "exceptional importance of the national security and defense of the country", as well as "the uninterrupted fulfillment of tasks under <...> Bulgaria's international obligations to protect NATO airspace."
Aircraft MiG-29 - the main fighter, which carries continuous combat duty for these tasks.
- stated in the application.
The Soviet cars, as it was reported, demanded a deep modernization, which would cost no less than the new aircraft. True, Bulgaria had previously refused to involve Russia in repairing the MiGs, preferring Poland. In the MiG, they said that in this case they would refuse to provide technical assistance to the Bulgarian side.
According to the documents, we are talking about 15 fighters - 12 single MiG-29A and three combat training MiG-29UB.
MiG-29 fighters were put into service by the Bulgarian army at the end of the 1980s. In 2015, the authorities of Bulgaria, contrary to the protests of RAC MiG, agreed to repair the engines of six MiG-29 in Poland.