German Foreign Minister Sigmar Gabriel supported the idea of ​​his party member, Chairman of the Social Democratic Party of Germany (SPD) Martin Schulz on the creation of the United States of Europe by 2025, reports
TASS
.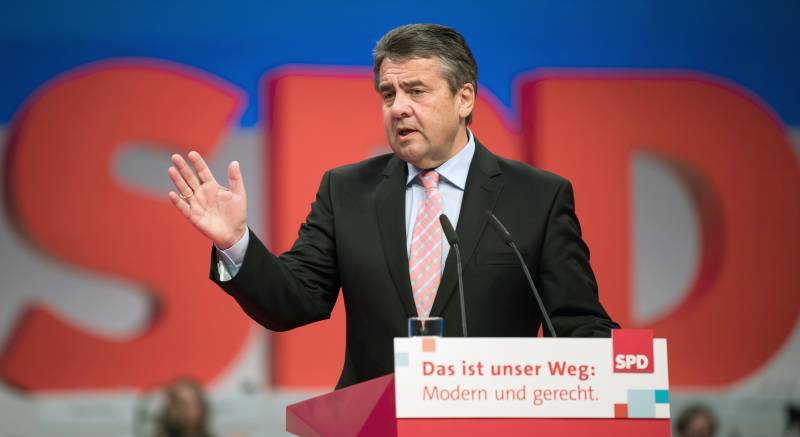 Gabriel noted that politicians are often criticized for the lack of a vision for the development of the European Union.
Now, someone, namely Martin Schulz, had an idea how Europe should develop further, so everyone immediately pounced on him,
said the head of the Ministry of Foreign Affairs in the broadcast channel ARD.
According to him, Schulz's proposal is aimed at turning the European Union into a "representative of the interests of citizens".
It is really necessary
stressed Gabriel.
In turn, the Minister of Defense of Germany, Ursula von der Lyayen, was skeptical of the idea.
This idea is real, perhaps only for the generation of my grandchildren,
she said.
Recall, on Thursday, Schulz said that the necessary constitutional treaty, "which will ensure the creation of a federal Europe." The politician stated that "today sad
news
is that Europe is not capable of many issues. "