Russian
Tanks
The T-72 of the latest modifications has been repeatedly criticized for the large areas of armor that are not covered by dynamic protection, writes
Messenger of Mordovia
.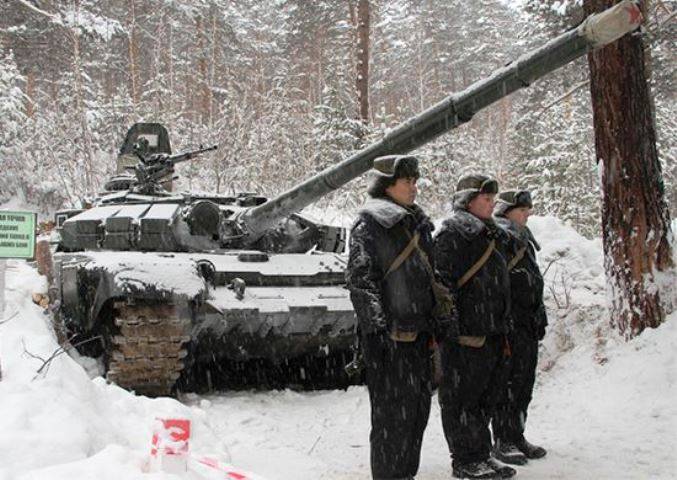 "However, recently, a very interesting sample of a T-72B tank model 1989 of the year, sometimes also called T-72BM, was demonstrated at the operational-methodical assembly with the leadership of the Eastern Military District. The car received improvements that effectively protect the shoulder straps of the tower, with which the equipment of the troops is in big trouble, "writes the author of the material Lev Romanov.
The photo shows that the containers with the first generation DZ are added to the "Contact-5" dynamic protection blocks.
According to the author, referring to military experts, such improvements would not hurt to spend on other machines "It is unlikely that this would entail large costs, but the chances of survival in battle will increase," he said.
According to the military, a methodological gathering with the leadership of the BBO is carried out on the basis of the tank compound of the district stationed in the Republic of Buryatia.