In "2017, the net negative effect of Ukraine's trade balance from the termination of trade with uncontrolled territories of Donbass is estimated at $ 1,8 billion, reports
RIA News
message of the press service of the National Bank of Ukraine.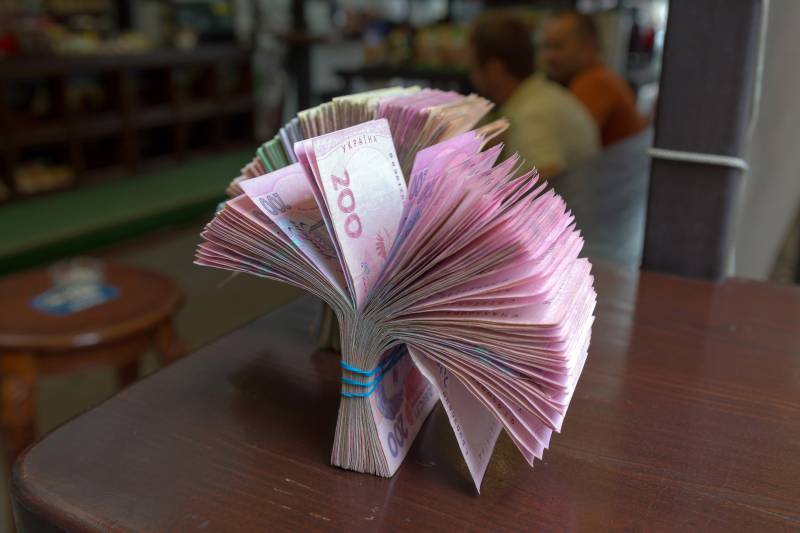 Favorable terms of trade, as well as a record-high grain yield in 2016-2017, partially compensated for the losses caused by the blockade for the country's trade balance, which are generally measured at 1,8 billion dollars in 2017 and 0,5 billion in 2018,
writes the press service with reference to the Deputy Chairman of the National Bank Oleg Churia.
According to Churia, "in 2017-2019, the current year's deficit will remain at the level of 4 billion dollars, gradually decreasing to 3% of GDP in 2019 year".
He added that "the activity of foreign investors today is still constrained by high corruption and legal risks."
The Deputy Chairman also noted the importance of continuing cooperation with the IMF and fulfilling its obligations, since "in 2019-2020, Ukraine is waiting for peak payments on foreign debt".
The regime of the full cargo transport blockade of the territories of Donbass beyond the control of Kiev was introduced on March 15 with the approval of the National Security and Defense Council of Ukraine. According to the decision, the blockade will be effective until the enterprises in the DPR and the LPR return to Ukrainian jurisdiction.
Recall, the authorities of the DPR and the LPR introduced external control in enterprises of Ukrainian jurisdiction after radicals, including deputies of the Rada, blocked the supply of coal from Donbass.