The outbreak of the conflict between the anti-corruption agencies and the Prosecutor General's Office of Ukraine can lead to a war, the whole country will be the victim of,
RIA News
statement by the head of the Specialized Anti-Corruption Prosecutor's Office (SAP) Nazar Kholodnitsky.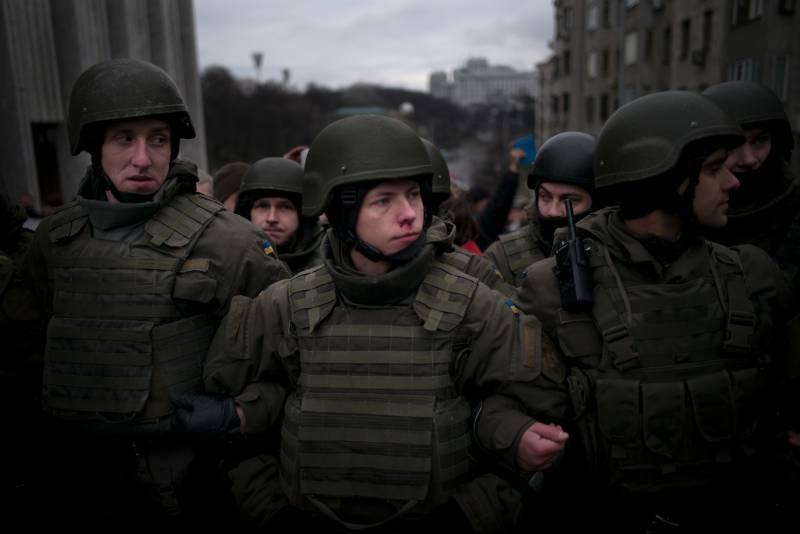 There are casualties in every war. I do not want to talk about the victims. The victim will finally be the whole country, because instead of fighting corruption in reality, we fight each other,
Kholodnitsky said on the air of TSN, commenting on the conflict between SAP, the National Anti-Corruption Bureau (NABU) and the Prosecutor General's Office.
According to him, Washington is unhappy with the situation in Ukraine.
The first message we heard at the US Department of State - literally - "we support you on 1000%". The second is that all conflicts must be resolved by legal means,
told the prosecutor.
Earlier, the State Migration Service shared information about the detention of an NABU agent while trying to bribe an official of the department, while the anti-corruption bureau believes that "the Prosecutor General's Office and the Security Service of Ukraine have thwarted a special operation to uncover a corruption scheme in the migration service". In turn, the Prosecutor General Yuriy Lutsenko expressed the opinion that "the actions of the NABU agent are illegal and are provocation." And President Poroshenko had to admit that public interdepartmental conflicts "went beyond the scope of reasonable competition."