From today, absolutely all passenger trains are moving to the movement along the Zhuravka (Voronezh Oblast) - Millerovo (Rostov Oblast) branch, bypassing the territory of Ukraine. Information is confirmed in the Russian Railways.
Recall that the construction work of the new railway section was completed at the end of the summer of this year. In the autumn of 2017, both freight and passenger trains went through it.
Initially, the movement of those passenger trains that did not have stops on the old railway line was launched on the new line. Such trains went on a new line last month. Now, all the trains have been transferred to the Russian Railways on the route bypassing Ukraine.
Now, the new route will carry 30 freight trains and 62 passenger trains.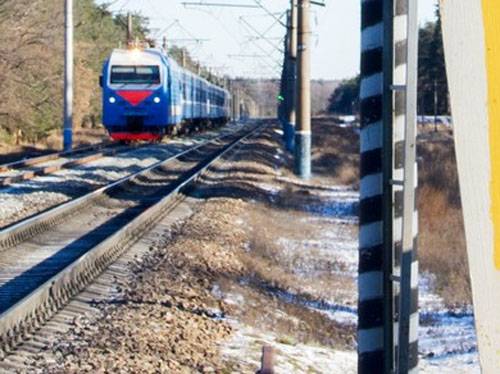 Vetka Zhuravka-Millerovo - 137-kilometer double-track electrified line, during which several new stations were opened, bridge crossings were built. The construction was carried out with the active participation of the Russian railway troops. The approximate cost of implementing this major project was about 56 billion rubles.