Agency Ruptly published a video of American military equipment, stuck in the middle of the road in Poland, reports
RIA News
.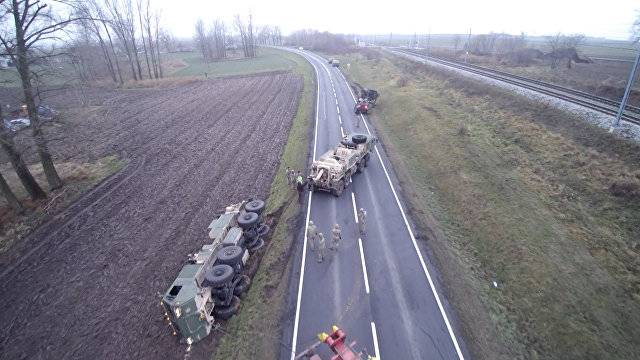 It is reported that the convoy of American military equipment advanced in the western regions of Poland. The incident occurred near the city of Lüben. The driver of one of the heavy army trucks decided to check the serviceability of the brake system, but the attempt was unsuccessful - the car drove off the road and got stuck.
The driver several times tried to return his truck to the asphalt surface, but to no avail.
Then the US military tried to pull the stuck car with the help of another truck, but they only made it worse - he not only could not climb the road, but also fell on his side.
The situation was corrected only after the local evacuators arrived at the scene of the incident.
With such an ally, our affairs are bad
noted one of the Polish users.