In Pyongyang, harsh criticism was made of "statements by the US leadership on the right to ban the carriage of goods by sea" from or to the DPRK
RIA News
.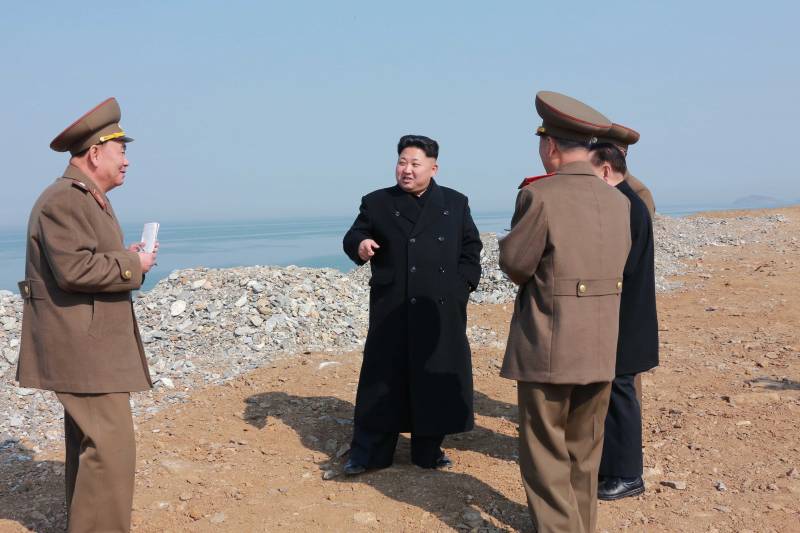 "Representatives of the US government, including US Secretary of State Tillerson, Advisor to the President of the United States on National Security (Herbert) MacMaster, US Permanent Representative to the UN, Haley and other diplomats, talk about the maritime blockade. When the United States failed to reach its goals with the help of existing sanctions pressure on the DPRK, they began even louder to declare a "global threat" from our nuclear deterrent forces and at the same time use the international community to block all our economic activities, "writes the North Korean newspaper Nodon Sinmun.
In her opinion, one of the most important goals of US President Trump is "raising the level of international sanctions against the DPRK to the highest."
The US sea blockade is an absolutely unacceptable violation of the sovereignty of the state. We will view the naval blockade by the United States and its allies as an act of aggression against the sacred sovereignty and dignity of the DPRK and as another public declaration of war,
underlined in the commentary.
The publication also notes that "the United States and its followers should carefully assess the possible catastrophic consequences of the naval blockade."
We are ready to take immediate and ruthless response if we notice even the slightest signs of the implementation of maritime restrictions in practice,
the report said.
Earlier, South Korean President Moon Jae Ying and US President Donald Trump discussed the containment of Pyongyang's missile program, including the possibility of a naval blockade.