On Saturday evening, a group of unidentified young people threw synagogue in the Swedish city of Gothenburg incendiary bottles, people who were there took refuge in the basement, reports
RIA News
a message from the representative of the Jewish Agency Avi Meier.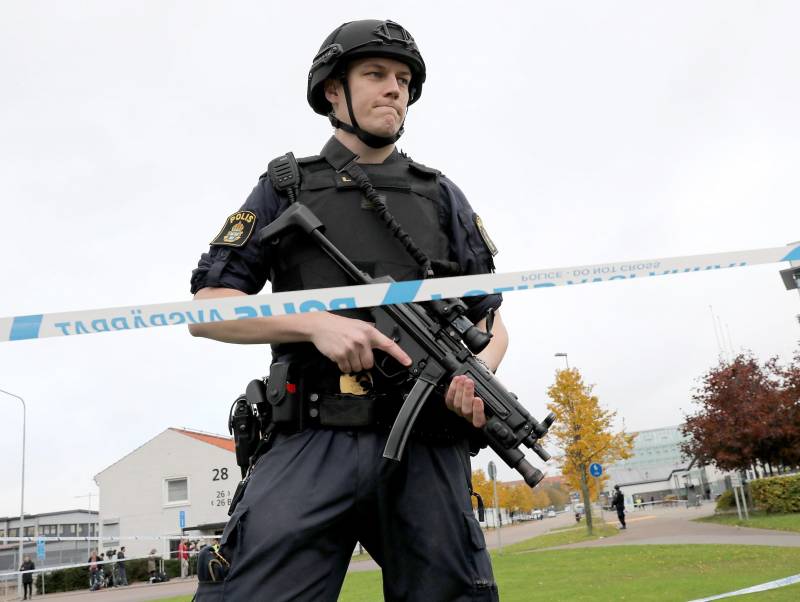 Earlier on Saturday, protests of Muslims against Jews took place in Malmo, the third largest city in the country, Meyer added. People took to the streets after President Donald Trump's statement recognizing Jerusalem as the capital of Israel and moving the US embassy there.
The synagogue in Sweden's second largest city, Gothenburg, was thrown with incendiary bottles. The incident involved 20 in masks. Jewish students gathered in the synagogue were forced to hide from the attackers in the basement,
he said.
According to Mayer, as a result of the attack, "a small fire broke out, the building and parked cars were damaged." Police officers arrived at the scene.
Recall, on Saturday in Jerusalem, as well as on the border of Israel and Palestine, protests of Arab youth were held, accompanied by clashes with the police and the Israeli army. According to the Palestinian Ministry of Health, since Friday, mass protests in clashes with security officials have affected about 1,1 thousands of Palestinians, two people died (they later reported about 4's dead). Among the victims, about 60 people have gunshot wounds.
The Jewish Agency (Sohnut) is an international Zionist organization with a center in Israel. He is engaged in repatriation to Israel and help repatriates, as well as issues related to the Jewish-Zionist upbringing and the global Jewish community.