Mikhail Saakashvili, the former president of Georgia, the former governor of the Odessa region and the leader of the Movement of New Forces party, was detained in Kiev and placed in a temporary detention center. This was announced on Friday by the Prosecutor General of Ukraine Yury Lutsenko.
In accordance with the search warrant, National Police officers located M. Saakashvili's location on ul. Pleasant city of Kiev and detained him. The detainee is placed in a temporary detention center.
- he wrote on Facebook.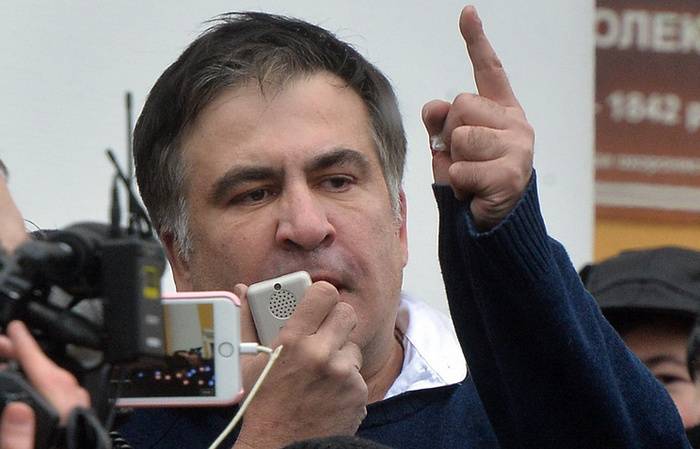 According to the Prosecutor General, investigative actions and going to court are planned to elect a preventive measure.
Earlier, on December 5, officers of the Security Service of Ukraine and the Prosecutor General's Office had already detained Saakashvili on charges of "assisting a criminal organization." However, about 200 supporters of the politician blocked the special services car and forcibly released the policy from the SBU car. Saakashvili opened a case under part 1, Article 256 of the Criminal Code of Ukraine (assisting members of criminal organizations and concealing their criminal activities)
Saakashvili, who was detained on Friday evening, himself declared an indefinite hunger strike on Saturday night. This was announced by his lawyer Ruslan Chernolutsky.
He said that he was announcing the start of an indefinite hunger strike. He also said that he was refusing any kind of forced feeding. If a preventive measure in the form of an arrest for 60 days is applied to him, he will continue his hunger strike even more
- the lawyer declared, transfers TASS