"The modernization program for the Dassault Mirage 2000H / TH Indian Air Force fleet was threatened after the warranty period for the new equipment supplied during the modernization by Dassault Aviation and Thales had expired, and the Indian side did not want to pay for the continued maintenance of this equipment," informs
bmpd
with reference to Defense News.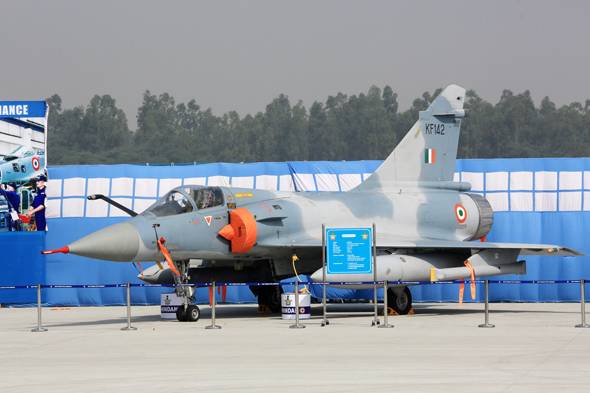 "In connection with the warranty period expired in 2016, both of these French companies require annual payments of $ 15 million for service support of the supplied equipment from the Indian aircraft manufacturer Hindustan Aeronautics Limited (HAL), which is the general contractor for the modernization of Indian Mirage 2000H / TH. HAL itself refuses to pay, claiming that the aircraft must be fully paid by the Indian Air Force, "the report says.
The military also refused to pay. They claim that service support for upgraded fighter aircraft, including annual payments for new French equipment, was part of HAL's contractual obligations as a general modernization contractor.
Reference bmpd: "India in July 2011 of the year signed a contract worth 1,47 billion euros with Thales and Dassault Aviation to upgrade the 51 Mirage 2000H / TH fighter. Under the terms of the contract, two aircraft (one Mirage 2000TH and Mirage 2000H each) were upgraded at Thales in Istra, two more were jointly upgraded by the French side and HAL, and the remaining 47 are upgraded by HAL in Bangalore, India, using upgrade kits, shipped from France. To do this, HAL has entered into a separate agreement worth $ 900 million with Dassault Aviation. Over the three years of work, HAL has only handed over 7 upgraded aircraft from 47, which led to the delay of most of the equipment (according to the plan, the modernization should be completed by 2020 year). "