Clashes of the Israeli police and Muslims protesting began at the Damascus Gate in Jerusalem, there are victims, the correspondent reports
RIA News
.
A group of protesters blocked the street near the Old Town, the mounted police are trying to disperse them. Protesters throw bottles at the police. The crowd is trying to break through the fence at the Damascus Gate.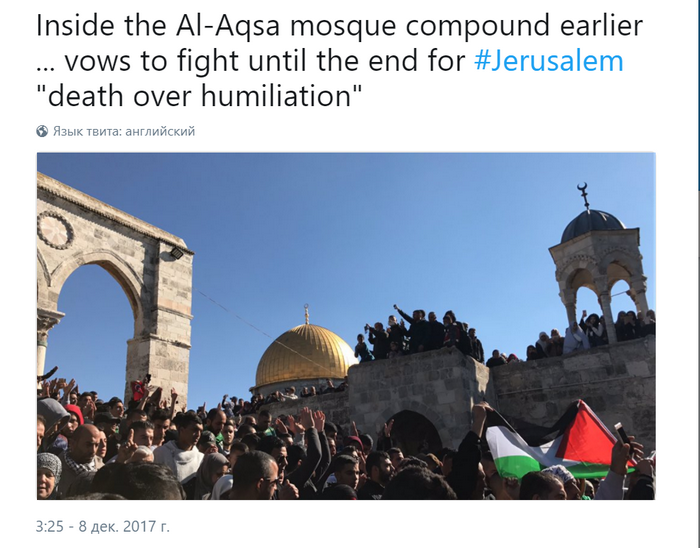 Several activists suffered, they were taken to the ambulance. Additional police forces arrived at the scene of the clashes.
Trump on Wednesday announced the recognition of Jerusalem as the capital of Israel and signed a document on the transfer of the American Embassy from Tel Aviv to this city. The decision of the American leader caused mass protests of Palestinians - riots began in many cities.
Israel calls Jerusalem its "united and indivisible" capital, including its eastern regions, which were captured during the Six-Day War of the 1967 of the year and then annexed.
The world community does not recognize Israeli sovereignty over the city and considers its status to be one of the main problems of the Middle East conflict, which must be resolved on the basis of an agreement with Palestinians who claim to the east.