Jane's Defense Weekly magazine, with reference to Military Industrial Company LLC, published some details about the BTR-82В armored personnel carrier developed for the Russian Guard. Material leads
bmpd
.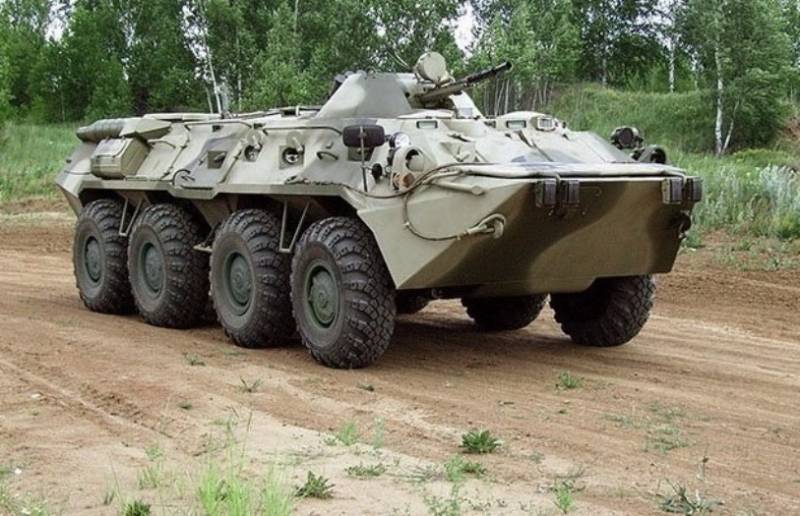 "In fact, the BTR-82В is a modernized armored personnel carrier BTR-82А with the installation of the" old "standard Soviet armored personnel carrier in the form of a single turret with a 14,5-mm KPVT machine gun and a PKTM-X machine gun," the publication says.
500 ammunition ammunition caliber 14,5 mm and 2000 ammunition caliber 7,62 mm. In the rear of the tower installed 6 smoke grenade 902В "Cloud".
According to the information, as well as the base BTR-82А, the BTR-82В armored personnel carrier is equipped with a KAMAZ-740.14-300 diesel engine with an 300 hp power. with a new manual transmission.
The mass of armored vehicles - 15 t, capacity 10 people. It is reported that the BTR is equipped with a "P-168-25-2 digital radio station, a navigation system, a combined day-night observation device commander TKN-3MK with a second-generation image intensifier, and a night-time device driver-TVN-5. Installed a system of protection against weapons of mass destruction ".