Russia is starting to develop a reusable middle class rocket. It will be the answer to the Falcon 9 media created by Ilon Mask.
The unification with the one-time "Union-5" will allow launching a future domestic rocket from Baikonur, Vostochny, as well as from a floating space center in the Pacific Ocean - under the Sea Launch program. The RSC Energia and the Progress Rocket and Space Center will be engaged in the development of the novelty. According to experts, the creation of a reusable carrier is important for maintaining Russia's position in the launch services market.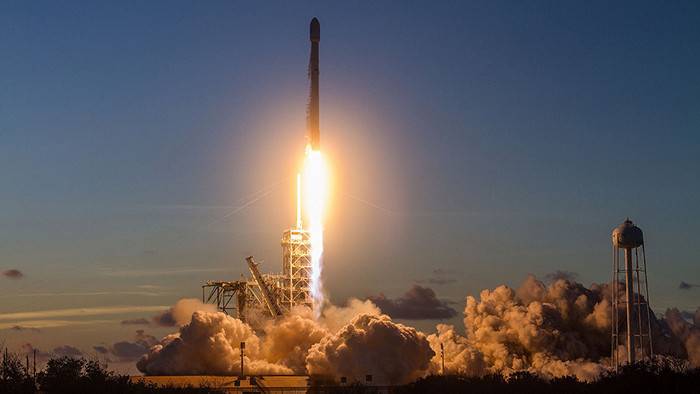 Development of a rocket with a reusable first stage will go simultaneously with the creation of its one-time version. The sketch design of the "conventional" "Union-5" was completed at the end of November. In the coming days, documentation will be submitted to Roskosmos. The middle class carrier is created to replace the Zenith missiles, which were previously produced by Russia and Ukraine together.
The development of the Soyuz-5 with a reusable first stage will be led by specialists from RSC Energia and the Progress rocket and space center.
It is assumed that the rocket will make a self-landing - like the Falcon 9 of the US corporation SpaceX. However, other options will be calculated, for example the use of parachutes. It is planned to maximally unify the carrier with the basic one-time version for launching both modifications from the same launch complexes, Izvestiya reports.