Verkhovna Rada adopted the state budget for 2018 year with a deficit of 2,4% of GDP and economic growth in 3%, reports
RIA News
.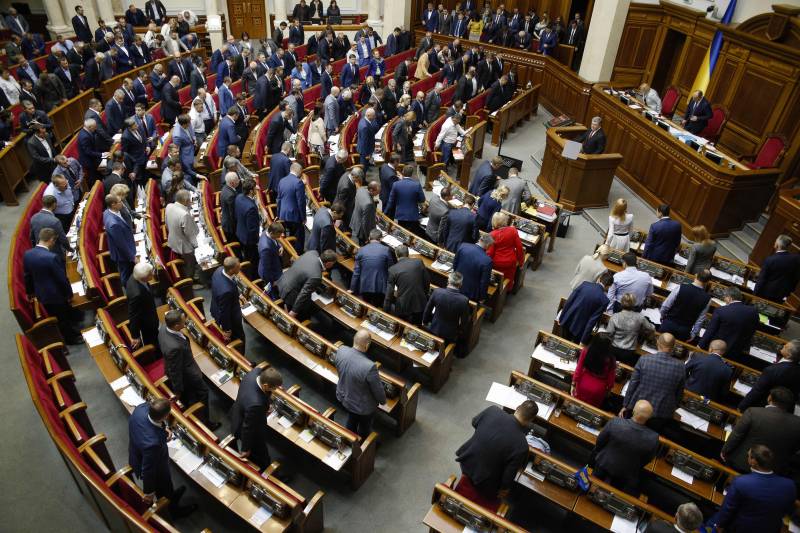 The law was supported by an 273 MP with the required minimum of 226 votes. The document provides for GDP growth of 3% and inflation at the level of 9%. The budget is calculated on the basis of the rate of 30,1 hryvnia to the dollar.
The defense and security expenditures in the budget are at the level of 5% of GDP or 164,9 billion UAH ($ 6,3 billion). Directly, the Ministry of Defense of Ukraine will be financed in the amount of 83,3 billion UAH (3,1 billion), which is 21% more than last year.
The document also laid the growth of the minimum wage by 16% - from 3,2 thousand UAH ($ 120) to 3,723 thousand UAH ($ 139).
The cost of living per person per month will be 1 in January 2018, 1,7 thousand UAH (almost $ 64), from 1 July - 1,777 thousand UAH (almost $ 67).
This has not happened for a long time. It is still thirty-one 24 days, and the Verkhovna Rada has already voted for the budget,
wrote in his "Twitter" Petro Poroshenko.
He also expressed the opinion that "the country is developing, which is already visible on the roads." In addition, the president listed some social initiatives, the implementation of which begins in Ukraine.
The Presidential Initiative for Resuscitation of Rural Medicine starts; we invest five billion in outpatient clinics, FAPs, high-speed Internet,
he noted.
Ukraine "is beginning to restore the standard of living," the head of state said, recalling the increase in the minimum wage.
This is the result of our joint work. Thanks to all Ukrainians,
he summarized.