On the eve of the Austrian capital, a meeting was held between the heads of the foreign affairs agencies of Russia and the United States. As soon as Sergey Lavrov and Rex Tillerson sat down at the negotiating table, the journalists asked the Russian Foreign Minister what he thought about Donald Trump's recognition of Jerusalem as the Israeli capital. Sergei Lavrov repeatedly pretended not to hear the question.
The meeting of Tillerson and Lavrov was held "on the margins" of the OSCE Ministerial Council, where the representatives of the United States decided to attend.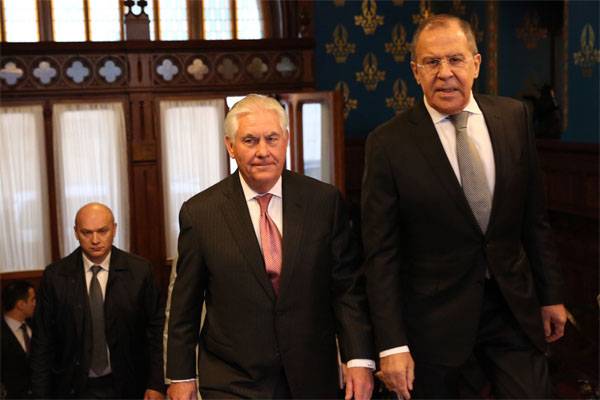 A short comment from Tillerson on his meeting with the Russian foreign minister was posted on the US State Department website:
I will not say what we have achieved. But if we can make progress, we will definitely have it. We had a good dialogue. We had a cooperation. So far, nothing has been decided. You can not solve it in one meeting.
Recall that earlier Tillerson called Russia the main threat to European security "because of Ukraine." According to Tillerson, it is the Ukrainian question that "hinders the rapprochement of the United States and Russia."
As you can see, the United States is constantly interfering with something. Recall that when the previous US president refused to come to the opening of the Olympics in Sochi, there was still no "Ukrainian issue" on the agenda of Russian-American relations. Found such an excuse as "infringement of LGBT rights", created the so-called "Magnitsky list". So, it is quite obvious that the United States will always look for a reason for confrontation. If they don't find it, they invent it themselves.