The head of the Political Bureau of the Palestinian movement Hamas, Ismail Haniya, called on Thursday to start a new intifada (the Palestinian uprising). This was reported by the TV channel Al Jazeera.
We call upon all free people of Palestine to come out on Friday on the "Day of Wrath" and declare this day the beginning of a new intifada
he pointed out. According to Chania, "an order has already been given to all structural departments of Hamas to be ready to repel any threat." Chania announced the complete cessation of the peace process in the Middle East.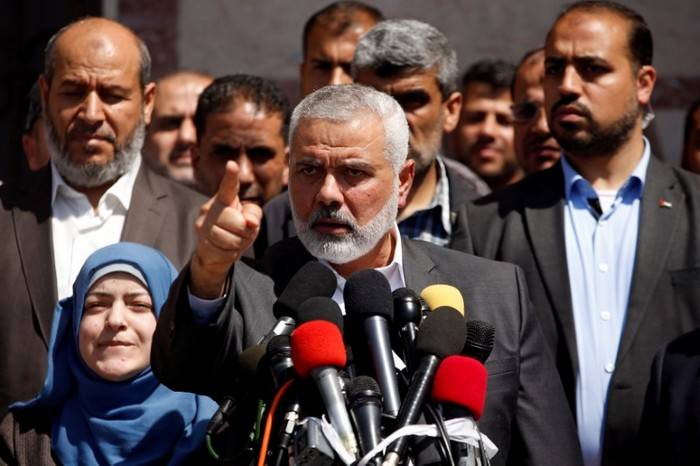 In connection with the new priorities, the peace process between the Palestinians and Israelis is buried forever, there will be no deal of the century
- quotes his words Al Jazeera.
According to Chania, the decision of US President Donald Trump to recognize Jerusalem and transfer the American embassy there "put an end to the Oslo peace agreements and forever buried the peace process in the Middle East."
He pointed out that "in the face of an unjust decision, Palestine must reconsider its priorities."
In the face of the challenge we face, there is no recognition of the legitimacy of the occupation in the land of Palestine.
- added Hania.