Turkish President Recep Tayyip Erdogan made another statement, which caused serious concern in NATO. According to Erdogan, it's time to revise the Treaty of Lausanne. This is an agreement in which, in particular, the details of the definition of the sea borders between Turkey and Greece and the ownership of Greece of certain islands in the Aegean Sea are spelled out.
In addition, in the Lausanne Peace Treaty of 1923, the borders between Turkey and such countries as Iraq and Syria are defined. Recall that earlier Syrian Kurds reported in the media that the Turkish army moved the border infrastructure into the Syrian territory by several hundred meters.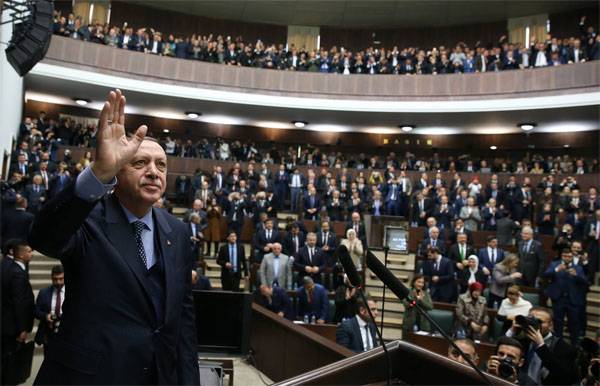 According to Recep Erdogan, "Greece may be annoyed with some issues, but today we need to sit down at the negotiating table and discuss everything." Erdogan notes that the Treaty of Lausanne is not beneficial for Turkey.
Erdogan does not specify which changes of the Treaty of Lausanne should be discussed, but adds that all disputes "can easily be resolved." At the same time, the notion of the "continental shelf" was mentioned in the statement of the Turkish president. He writes about it
RIA News
.
In Greece, they responded to Erdogan's statement, noting that bridges should be erected between countries, and not to build walls of misunderstanding.