Vladimir Putin, who announced today that he is running for another presidential term, commented on the situation with the dismissal of the Russian team from participation in the Olympic Games. According to the president (and now it is five minutes to a candidate), the Russian authorities will not prevent the participation of Russian athletes in the OY-2018 in Pyeongchang, who are ready to perform under a neutral flag.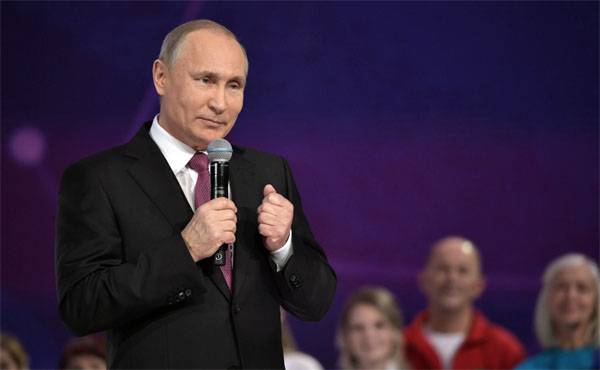 Vladimir Putin during a meeting with employees of the GAZ plant:
We, without any doubt, will not declare any blockade, we will not prevent our Olympians from taking part if one of them wants to take part in a personal capacity. First, we must say directly that we are partly to blame for this, because we have given a reason for this. And secondly, I think that this reason was used not entirely honestly, to put it mildly.
Putin said that many athletes had been preparing for these international competitions for many years, he knows "many athletes personally", and therefore they will not take prohibitive measures against Russian athletes.
Further, the president, in essence, repeated the thesis of the press secretary Peskov, noting that "the situation must be dealt with carefully" and entrust the final decision to the Olympic Assembly.
It is unlikely that after the words of Putin, the Olympic Assembly will take a different decision on the participation of Russian athletes as "singles" - without a flag, a hymn and other attributes of the country, which made them (athletes) real masters of the sporting business.