US Secretary of State Rex Tillerson commented on the most serious deterioration of Russian-American relations. Tillerson, accustomed to a senior American official, blamed the escalation of tensions in bilateral relations on Moscow. According to the US Secretary of State, the main cause of tension is "Russia's aggression in Ukraine."
Rex Tillerson said that for the same reason there are no full-fledged partnership contacts between NATO and Russia. Tillerson made a statement in which he called Russia's actions "occupation" and added that it was precisely because of the "occupation of the territory of Ukraine" that NATO was not ready to take the path of resuming the previous options for cooperation with Moscow.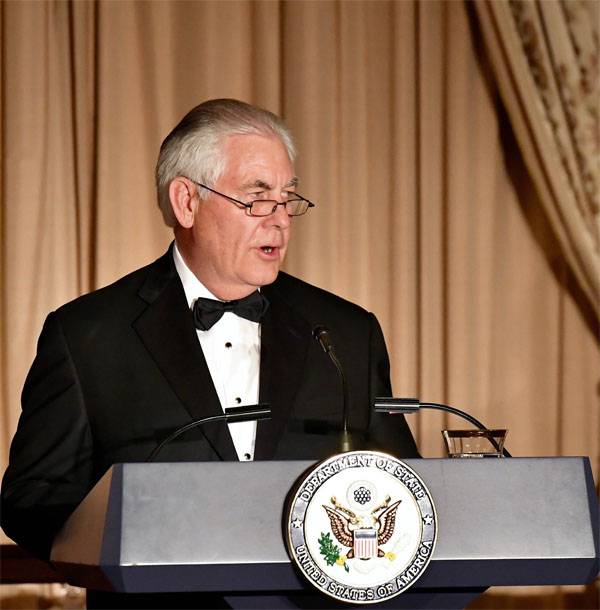 Tillerson:
I want to say that the Russian aggression in Ukraine today is the biggest threat to the security of Europe. Everything would have been different if Russia had not occupied the Ukrainian territories.
According to Rex Tillerson, hundreds of terrorist cells, rampant separatism in European countries, by all appearances, are not a threat to European security. Tens of thousands of troops of the occupying American troops are "not" threatened by the American secret services for telephones of EU leaders, attempts by the US to organize coup in NATO countries (for example, in Turkey). All the same patterns: we are an exceptional nation, and Russia is to blame for everything.