Vladimir Putin will run for a new presidential term in 2018. The head of state himself said this at a meeting with veterans and workers of the GAZ car factory.
Yes, I will run for president of the Russian Federation
- he said.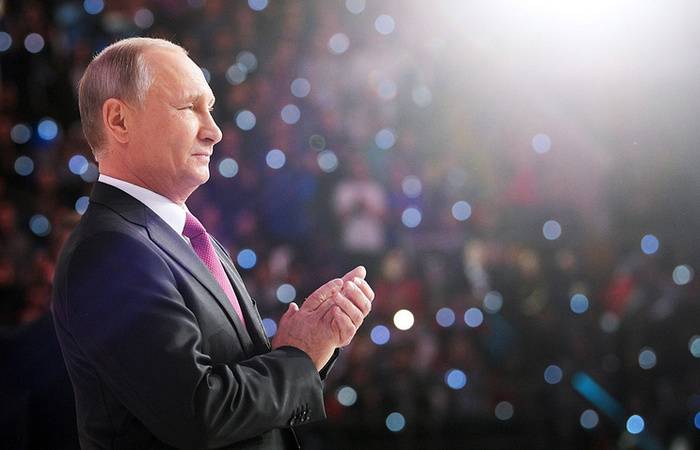 Earlier on Wednesday, volunteers turned to Putin about the participation in the elections as a candidate during the Volunteer Forum in Moscow. In response, the president called responsible for any person the decision to participate in the election of the head of state and said that he would make a decision soon.
Putin was first elected president of the Russian Federation in March, 2000, in 2004, re-elected to this post. From 2008 to 2012, he served as prime minister for the year, and in 2012 he became head of state again.
LDPR leader Vladimir Zhirinovsky, TV presenter Ksenia Sobchak, political scientist Andrei Bogdanov and one of the founders of the Nashi movement Boris Yakemenko also stated their intention to take part in the presidential elections.
Also, Ekaterina Gordon, the head of the Association of Entrepreneurs for the Development of Avanti Business Patriotism Rakhman Yansukov, the leader of the Women's Dialogue Party Elena Semerikova and the leader of the Revival movement Alexander Chukhlebov are going to nominate their candidacies. The leader of the Communist Party of the Russian Federation Gennady Zyuganov said that he, as the leader of the Communist Party, had nominated all party organizations as presidential candidate, but the final decision would be made by the congress.
Elections of the President of Russia will be held in March 2018, the election campaign should start in December 2017