State Duma Deputy Valery Rashkin (Communist Party faction) said that today he went to court with a claim against the Deputy Prime Minister of the Russian government Vitaly Mutko. Valery Rashkin, who is the first deputy chairman of the Duma Committee on Nationalities, believes that the former sports minister has humiliated the honor and dignity of Russia. Recall that on the eve of his decision, the IOC lifted Vitaly Mutko for life from events of an international plan under the auspices of the International Olympic Committee.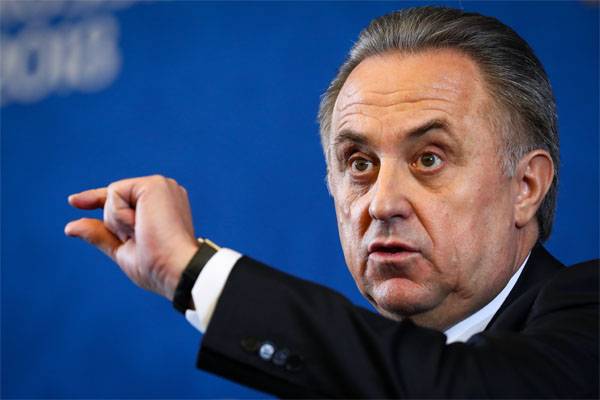 RBC
leads a fragment of claims of a deputy to a government official:
Due to the discrepancy between the position held by one official, the Russian Federation was subjected to unprecedented humiliation and disgrace, the image of the country and Russian sport was undermined, and athletes who suffered all their lives went to the Olympics.
In the State Duma there are words in support of the lawsuit from V. Rashkin. The Communist Party noted that Mutko did not make any effort to "win the opportunity for the Russian team to participate in the Olympics."
Valery Rashkin urges Mutko to resign immediately and apologize to all Russians.
Against this background, continue to receive reports that individual athletes are ready to go to the Olympics under a neutral flag. In particular, such a statement was made by Victor An, acting in such a sport as short track. Recall that earlier "Vitya" had already changed the flag, having decided to play not for South Korea, but for the Russian Federation.