In the center of Kiev in these minutes, protests are held, resulting in riots. The reason for the actions is connected with the detention of ex-governor of the Odessa region Mikheil Saakashvili by the Security Service of Ukraine. SBU spokeswoman Yelena Gitlyanskaya said that the reason for the detention of Saakashvili is "assistance to members of criminal organizations and the concealment of their activities." At the same time, statements appeared in the Ukrainian media that the funds for the protests of Saakashvili were allegedly allocated by "Yanukovych's people".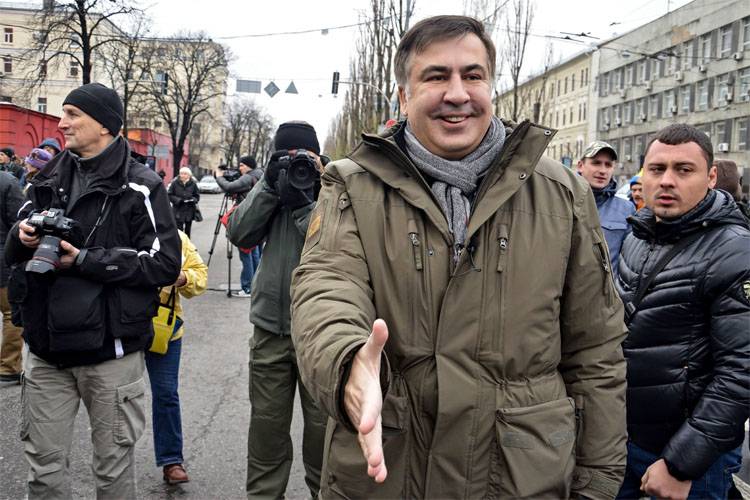 Some time after the first reports about the situation in the center of Kiev, where Saakashvili's supporters blocked the bus with employees of the national police and special services of Ukraine, a statement from lawyer Saakashvili appeared. He said that the former governor of the Odessa region was suspected of "preparing an insurrection with the aim of seizing power."
Supporters of Saakashvili are trying with all their might to prevent Ukrainian law enforcement officers. Barricades of improvised means, garbage cans and automobile tires are built up near the house of the disgraced politician.
However, the SBU officers still brought Saakashvili out of the house and put him in a car. The car in the triple cordon ring is moving towards the central office of the Security Service of Ukraine. Saakashvili's apartment is being searched.