Polish Foreign Minister Witold Vashchikovsky said that the "angelic patience" of Warsaw towards Ukraine is ending. According to Vashchikovskiy, Poland gave Ukraine a lot of time to correct its attitude towards the radical nationalists. Recall that we are talking about the requirements of the Polish authorities to the official Kiev to abandon the glorification of Bandera and encourage their current followers.
RIA News
cites the statement of the head of the Polish Foreign Ministry:
We showed Kiev our angelic patience. We tried to act constructively. But for two years there was no response to our proposals or the reaction was negative. We see problems, but deliberately do not disclose them. We talked with partners from Ukraine, and they asked not to do that. The Ukrainian side explained its request that the leak of such information would be "in the hands of Russia."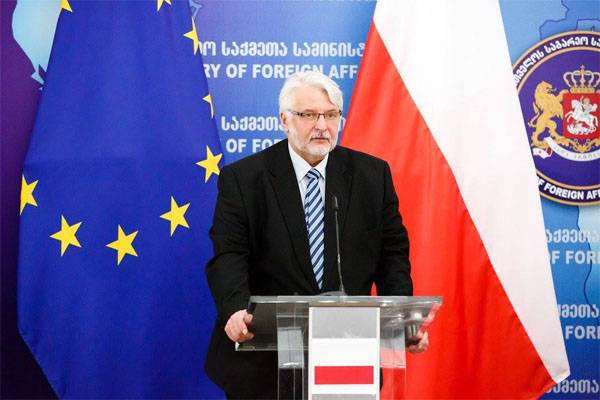 Recall that Poland also protests against the ban on entry to Ukraine, imposed by Kiev against some Polish public figures. In addition, Poland is worried about Ukraine's refusal to conduct the exhumation of the remains of Poles who died in Western Ukraine during the Second World War.
Vashchikovsky noted that so far Poland's actions in response to Ukrainian demarches are essentially "softer" actions, for example, Hungary.